"He's a fucking wizard" - Your Mother
EAW ROSTER
Unified Tag Team Champion
King of Elite
Messages

574
Likes

907
Points

93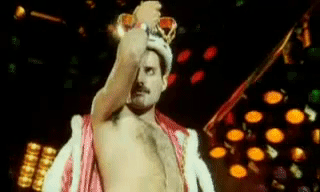 ye.

Before we get into it, I want to give a special shout out to two extraordinary human beings. First being to The Ace. Jamie fucking O'Hara, you incredible specimen. Bravo, sincerely. You showed me what I always thought you were; a legend. A fucking wrestling deity and though it's blasphemous to speak it, I am without words to describe you other than that one in itself. You beastly bastard. Who comes up with a barbed wire didgeridoo? Who can survive that level of carnage and push forward as you did that entire match. Never in my life have I had an opponent make me dig so deep within myself and try to find a way to win like you. I reached a height I never reached before and I could never even get into the conversation I reached without having a challenger as challenging as you. You may have never won King of Elite but neither had me and Charlie and it's some people that would argue that you were even more hungry than both of us. You won't get to say that you are king but you can rest assure in knowing you have my respect and an open invitation from me to you to get a one on one match one day if it is possible. Jamie O'Hara is undisputed and should not hang his head low after a performance like that.

The next person I want to speak on is Charles...fuck it, I'll say his name properly...Charlie Marr. I hated you before and I can't front, I still hate you. I hate how you talk, how you dress, how unkept your facial hair always is, and the fact that you have been secluded on Voltage while the majority of us have had to fight it out on every platform available to us. Opponents aplenty and you were afforded the chance to sit comfortably on your own brand. However, at King of Elite, you showed me and everybody in the world why Voltage is your brand. You showed me and everyone exactly why you are Main Event Marr. I still think you smell like a Horse stable and could use a good shave but FUCK you for being so damn dangerous inside that ring. You too have an invitation to run back a match with me and you can bring your wife Jordie with you if you'd like. I would advise you didn't, tho. Don't leave your girl around me, true player for real...ask Jordie Ripley.

With all that said...ALL HAIL KING VIZ!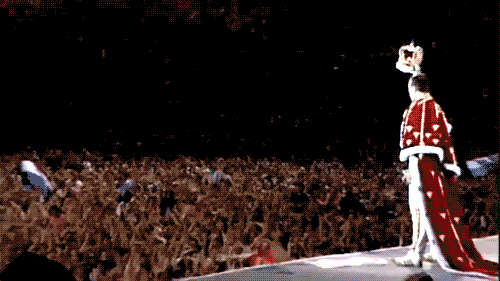 SECOND OF HIS NAME, THE SLASHER OF SPIRITS, SLAYER OF SLUTS, WORLD BENDER, SHAPE SHIFTER, WHIMSICAL WIZARD, POWERFUL PURPLE PUGILIST, LAVENDER BATHING BEHEMOTH, AND ALL AROUND SPECTACULAR BEING!

I walked through the edge of life and death and have trotted back with a crown on my head. Blood in my step, tears in my eyes, flesh hanging off of me like tattered clothing. Weapons, finishers, fists, feet, everything that can possibly used to harm a man was used to try and keep me down yet I was unrelenting. I was unwavering, through the trials and tribulations, I was who I said I was. Biggest match of my career, I didn't fold. Greatest fight of my life and I never quit. Never did it before and never will I quit when the chips are all in and it's do or die. Jamie and Charlie both were favored and I preferred it that way. I loved being the underdog and the only sad part about winning King of Elite means I will never be an underdog again. I never blamed anyone for picking either men because they are unquestionably deserving of favoritism. They are great athletes, tremendously talented wrestlers, and in any other year they could have won this crown. Swap me with a bottom of the barrel, trash ass choke artist, bonafide scrub of an elitist like..

Oh, I don't know...JAKE SMITH...

...And it's clear they would have had a 50 percent chance apiece of winning this one. But, it wasn't meant to be. It's another year gone where they can not claim the throne. Only one elitist can do it a year, it's as prestigious as a championship. Malcolm Jones, Tiberius Jones, Eclipse Dipedophile, Lannister, Sekaiiiiichi, Liam Katterson, Dark Demon, Power, Robbie V, and Knocka all former King of Extreme or Elite winners and besides Jones and myself, the rest are long gone and never coming back. Several of them became World Champions and my destiny is aligned with that of the ones that did. But, despite achieving something Ryan Adams and Impact never have achieved, I look at that list of names and I see the step I can take even higher. I see the level I can go above and keep crushing the doubters along the way. Malcolm Jones was arguably the best King of Elite but I have no doubt in my mind, body, and soul that I will go down in the history books as the greatest to ever win this moniker. In the history of the world, I will be documented and regarded as a mighty king who ruled the professional wrestling landscape better than anyone before me and everybody after me. Make no mistake about it, there have been some infamous kings throughout history; King Arthur, King John, King Richard I, King Charles VI, Martin Luther King, Don King, Larry King, The Sacramento Kings, King of Diamonds in Atlanta...you get what I'm saying. It's not a term for mediocrity. It's not a status for stupid individuals or cunts like...

Like, um...a stupid cunt like Jake Smith...

Ye. It's a plateau that guys like that could never reach no matter how hard they try or hope to. I can't stress enough on how hard and difficult it is to become what I became. I can't undersell the importance of this win. I can't hide the raw emotion that was brought out from achieving such a feat. To hear for nearly a year from my peers to commentary members to social media folks to sports analysts who fell into the myth that I couldn't win a big match...and to do such against those two men means more than anything else in the world to me. Better than any orgasm or any drug could ever make me feel. I've been riding a high from Sunday night that makes Heroin ineffective. I can't complain about the little shit that others complain about because this win vindicated everything I've done since I've joined EAW. To go from last year being screwed out of even a chance to enter the tournament to winning the entire thing this season is almost a tell tale story on how to preserve and push onward for all the kids and adults who struggle with obstacles every day in their lives. It's a picture perfect display on how to get knocked down and come back ten times more prepared and twenty times better than you did the first time. I will cherish this win for the rest of my life and if I am to be so lucky as to have children, I promise they will too cherish this King of Elite victory.

With all that out the way, JAKE SMITH YOU RECEDING HAIRLINE HAVING SKINNY FAT BITCH!

You got a lot of nerve not backing out of this shit. I'm insulted at you thinking you even deserve to be in the ring with me. Yeah, just because I nearly died from that epic Dragon Ball Z fight I just had, I probably LEGALLY shouldn't be allowed back in the ring for a few weeks. But, because I'm such a beautiful and powerful King, I won't complain about the timing of this match because I have had you on my list for a year or so now. Yeah, you been on my hit list for quite some time kid. The "I NEED TO DESTROY THIS PUSSY" list has a few names on it that have been scratched off but yours has been there since day one. You have been ducking and hiding from this Visual punishment but at Clash of Kingdoms you have been offered up to King Viz as the first sacrifice post King of Elite. King Viz is going to make you do more than kneel this week. You are going to be begging for your life when we get in that ring because destroying you is my goal, Jake. Punching that big, squared, Jumbotron forehead repeatedly is the strategy. You could show replays of football plays on the space between your eyebrows and your slowly receding hairline. That's a big target and I plan on bouncing these elbows off that head until put a crater on it like the moon. You can't run from me, you can't hide from me. When I got the call I was going to Dynasty months ago, I knew I was going to tear several people to shreds. You were one of the top ones on my shit list but to my surprise, you were headed to Showdown with that Pure Championship you were clinging to for dear life. The one good achievement of your professional wrestling career. The one thing that you had to your name that mattered. You fled when I showed up and now you have come back down to earth as you are far removed from being Pure Champion. What are you now, Jake?

Just another body. Just another one that's about to bite the dust.

And in honor of my bestest friend in the world, Drake King, I might make you bite more than just dust. I just might take these size 14 pedicured feet and hit a Fallen Kingdom and Curb Stomp your fat forehead having ass in the middle of the fucking ring. Shout out my guy Drake, one of the first to congratulate me after my victorious upset. Granted, he seemed like he didn't want to have anything to do with me before I won, but I was not offended. Some people need focus in order to achieve great things and he achieved a great thing by becoming the new World Heavyweight Champion. Salute to my tag team partner and a guy I would trust with my life. Also, congrats to Sierra Bradford for being by his side at King of Elite. I may not agree with how they did it and I do think TLA deserves all the respect in the world for constantly fighting against adversity with admirable poise but it just wasn't enough to deny Drake anymore. A guy that was blocked from the top so many times, it was overdue for him to reach his peak. Drake reached his pinnacle and is the reigning and defending World Heavyweight Champion. As the King of Elite, I have the opportunity to challenge for one of the three World titles here in EAW and I think me and Drake may need to have a talk very soon. Maybe Drake can help me decide who I should challenge and who he thinks would be the best match for me. I mean, I've beaten Andrea Valentine before but it's clear she's way better now she was on Empire. Cam has the title I failed to take from Ryan Adams months ago but if she's performing better than her husband whom was more than a handful to me, I've got to work even harder for her than I did him. Then there is my best friend in the world, the guy who has gone undefeated in tag team matches with me as his partner, a man who has been uncharacteristically hype for my win, Drake King. He is on the same show as me, I know him better than any other Elitist going today, and I have pinned him recently. At Road to Redemption, inside the extreme elimination chamber, we both were pinned simultaneously by TLA as he defended his belt and instead of us both getting a rematch or even Viz getting a shot, Drake got a shot before me and I had to win this entire KOE tournament JUST to get this crown where as Drake just curb stomped TLA the show after RTR and he was instantly considered the number one contender.

Hmm. Me and Drake need to figure this thing out, I think. Soon.

But, I don't need Drake to figure out my opponent at Clash of Kingdom. A man that couldn't beat Jenny Cien, couldn't beat Vic Venom, couldn't beat Harlow Reichert TWICE, been on Showdown for months and never main evented, never main evented an FPV, never competed for a World Championship, blew every single tag team title shot he ever had, and had his biggest rivalry with that incel imbecile Justiciar Eric Havoc now has been given the duty of being the first ass I stomp out as the new KING. To say he is overmatched would be an understatement. To say I'm going to mop the entire building with him would be minimally describing how badly I'm going to hurt Jake Smith. The pissant has never faced a force like this and when that bell rings it will show. While he was playing with LEGO's I was toying with the competition. While he spent more time here, I've spent time lapping him twice and paving a new avenue for professional wrestlers to become famous, rich, and successful. Plus I look better than him by all measurements of beauty. Did I forget to mention that he doesn't belong in the same dimension as me? This ponytail wearing Neanderthal is going to get knocked right back to the cave he crawled out from. To add insult to injury, I'll find the wife you claimed you had that married you in that backyard and I'll put a baby inside of her. Then, I'll raise that baby, train that baby, and when he turns 13 I'll have him come find you and kick the shit out of you too. That's the level I'm willing to take this if you don't lay down your sword and bow down to the true king. Two years of you screaming for people to kneel as if you were ever someone worthy of such an act. Now, you will kneel to the one and only king in EAW and pay respect or pay with your life. King of Elite was a career highlight but it isn't the end, far from it. It's back to killing each and every elitist in front of me while looking beautiful as I do it. Been through a war where scars should be shown yet I'm still pretty. Still handsome, still dashing, still gorgeous. Jamie O'Hara and Charlie Marr couldn't keep me down and now I have to listen to this earth worm built bitch try and convince the world he can do what two of the best in the game couldn't. Heavy is the head that wears the crown, right Chuck? Be it as it may, I'm not going to play touch football with this punter. Jake is getting sacked and sent back even further than where Harlow pushed him. So says The Visual Prophet, the king of kings, Thy Sovereign. Bae. Your majesty. The Elohim. The ruler supreme. Watching "When We Were Kings" on a 70 inch 4K screen while "This Land" by Gary Clark Jr plays on and on. Vibrant vibes turn to violent times and come Clash of Kingdoms, Jake Smith's time is up. 💋

👑 👑 👑 👑
​