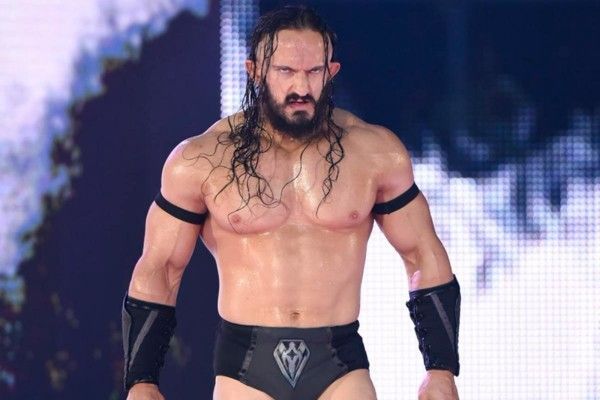 BASIC INFORMATION
Wrestling Name:
Blade
Picture Base:
Neville
Current Nicknames:
The Hunter
Height:
5', 8''
Weight:
195 lbs
Hometown:
Japan
CHARACTER INFORMATION
Pure Babyface
|
Face
| Anti-Hero |
Tweener
|
Cowardly Heel
| Ruthless Heel |
Monster Heel
(can be any of the two based on the situation)
Gimmick:
Dictionaries define a hunter as a person or an animal that hunts. However, that is quite a simple way to describe them. You see, hunters are ruthless beings, one who possesses heightened senses and the ability to deal with any situation even if every element works against them. They are rulers of the wild, a place where everything is built to kill. They are trained to be patient and wait for the perfect opportunity to strike and when such a situation does arise, they are taught to capitalize on it with everything they possess. EAW is a jungle, full of wild animals who call themselves heroes, villains, faces, heels. Each 'wrestler' here considers themselves to be the at the top of the food chain and honestly, they cannot be blamed as they are constantly brainwashed by the 'fans' of this institution. 'Fans' who have elevated them to godlike status. But that changes very soon as the hunt is about to begin. Just as a hunter does not discriminate between big and small animals, I do not care if a wrestler is 'big' or 'small', 'legendary' or 'nobody'. For me, everyone is equal, everyone is a target. Get ready EAW elitists, for soon, you will be hunted.
RINGSIDE INFORMATION
Theme Music:
MOTIVATIONS
What are your character's motivations for competing?
Motivation for competing:
The thrill of the hunt.
Tendency to Cheat:
Choose from these options:
Always | Often | Sometimes | Rarely | Never
| If Needed
IN-RING INFORMATION
Favorite Match Types:
Falls count anywhere, No Disqualification, Battle Royals, Cage Matches
Least Favorite Match Types:
Tag team matches.
Common Moves: Minimum ten (10)
1. Superkick
2. 630 splash
3. German Suplex
4. High Knee
5. Elbow Drop
6. Bionic Elbow
7. Flying Lariat
8. Leapfrog body guillotine
9. Uppercut
10. Spinning back fist
Signature Moves: Minimum of two (2), maximum of five (5)
1. Calamity (Whisper in the Wind by Jeff Hardy)
2. Discord (Edgecution by Edge but with much higher elevation. Sometimes from the top turnbuckle)
3. Wrath (Spine Buster)
Finishing Moves: Maximum three (3) and one (1) optional ultra-finisher (UF)
1. StarCrash (DDP Diamond Cutter)
2. Fanged Wolf (One Winged Angel of Kenny Omega)
UF: Bloodmoon (Curb Stomp by Seth Rollins)
These are notes about your character. Can be anything from character strengths to weaknesses you want the writers to know about. Any facts you want to include about your character can go here. This is optional.​
Last edited: