The Right Hand of Virtue
EAW ROSTER
Messages

196
Likes

243
Points

43
Location
~COLBY SOL~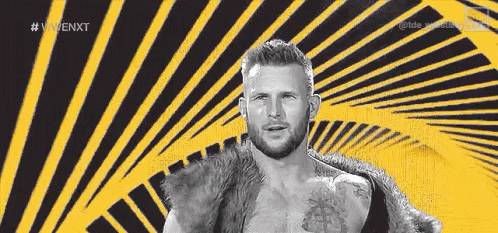 BASIC INFORMATION
Wrestling Name: Colby Sol
Picture Base: Shane Throne
Current Nicknames:
"The Right Hand of Virtue"
,
"The Conjurer"
,
"The Cure"
Retired Nicknames:
"The Lone Sol"
Age: 24 (Born October 27th, 1995)
Height: 5', 11'
Weight: 223
Hometown: Announced as "The City of Champions" Pittsburgh, Pennsylvania
CHARACTER INFORMATION
Disposition/Alignment: Ruthless Heel
Gimmick: A former amateur boxer, Colby's looking to put himself in the same conversation as EAW's best and THE breakout star of his generation by any means necessary. The roguishly handsome brawler is quick witted, and gets under their skin with his trash talk, but he fights for what he believes is true, and is hoping too make his name engraved in the history books of EAW while promoting his own brand of justice to improve EAW.
RINGSIDE INFORMATION
Theme: "A History of Bad Men" by The Melvins
Special Entrance [Optional]: Up to The Writers. He's now more sinister as he walks slowly to the beat of his song. He now has a black flag with The Covenant's signature insignia engraved on it.
In Ring Attire: Usually wears traditional wrestling trunks or long black pants. He wraps his hands with tape and wears a cut off leather jacket with white wolf fur on the shoulders. He currently bares a short hair cut, with shaved sides, and blonde hair on top.
MOTIVATIONS
What are your character's motivations for competing?: To live up to his older brothers status, and win championships.
Tendency to Cheat: Rarely. Prefers to handle things on his own but will capitalize on his fellow Covenant member's interference.
IN-RING INFORMATION
Wrestling Debut: 2020
Favorite Match Types [Optional]: Taped Fist Match
Favorite Weapon: N/A
Achievements: N/A
Tag Team History: The Covenant
(w/ Jesse Barlow & Hannah Marin) (Current)
Common Moves:
1. Chops to the chest and back
2. T-Bone Suplex
3. Forearm Shots
4. Swinging Neckbreaker
5. Dropsault Dropkick
6. Suicide Dive
7. Springboard Clothesline
8. Chop Block
9. Boxing Punches to the stomach/head
10. Enziguri
11. Running Shooting Star From The Apron (To a Standing or Laying Opponent)
12. Diving Foot Stomp from the top or middle rope onto the ankle
Signature Moves: Minimum of two (2), maximum of five (5)
1. Question Mark Kick to The Head
2. 'Sol Food' Eat Defeat
3. SHOTGUN (Lariat, often with theatrics i.e. trash talk before hitting it)
4. Running Corner High Knee (Either in The Corner or Against The Ropes)
5. 'Kryptonite' Springboard or Running Superman Punch
Finishing Moves: Maximum three (3) and one (1) optional ultra-finisher (UF)
1. 'Sol Eater' Jumping TKO transitioned into a Dragon Sleeper (Innovated)
2. 'Sol 2 Keep' Ankle Lock (Multiple-Variations)
3. 'Sol Reaper' Powerbomb into a single knee lungblower (Catching or Pop Up Variations) (Innovated)
UF. 'Super Sol Reaper' Sol Reaper off of the top rope with the opponent's back hitting the turnbuckle, or through whatever objects are set up near the corner like a table with a powerbomb
BRAND HISTORY
Voltage
(February 18th, 2020 - Current)
WIN-LOSS-DRAW RECORD + PROMO HISTORY
EAW DRAFT SHOW 2020:
? The Covenant vs. The 420's (Bronson Daniels & Jake Smith) Tag Team Match
X
-
X
-
X
-
X
FPV/MAIN EVENT MATCH CARDS
~STEVEN SOL~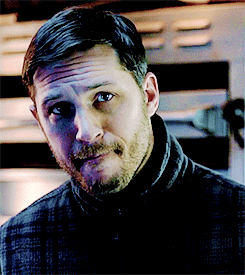 BASIC INFORMATION
Wrestling Name: Steven Sol
Real Name: Steven Provano
Picture Base: Tom Hardy
Nicknames:
"Stevey", "The Fullmetal Anarchist"
Age: 30 (September 27th, 1990)
Height: 6', 0'
Weight: 240
Hometown: Pittsburgh, Pennsylvania
CHARACTER INFORMATION
The older brother of Colby, Steven Sol is an accomplished pro wrestler in his own right, touring multiple promotions in the land of the rising sun, Japan. Although he hasn't stepped foot into an EAW ring, he's often seen in the local bars of Pittsburgh, giving his brother advice. He's the reason Colby's even in EAW, as he contacted the company about signing the young boxer. He's taught everything Colby knows, and has been in this game for over a decade, practically raising the both of them.
Last edited: