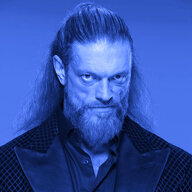 The Gawd
Staff member
Zadddyyyyy
EAW ROSTER
Answers World Champion
EAW Hall of Famer
Messages

411
Likes

770
Points

93
Location
Hello friends,
Due to the current roster expansion it's become increasingly difficult for our writers staff to cover shows on a consistent basis and continue to book everyone as they would desire to be booked. We are looking for back up writers who can be assigned a minimum of 2 matches a week (on average) and can turn in matches in a consistent and timely basis.
The formula of matches is important, we want your matches to be presented by how the average EAW match is meant to look like, so if you are not familiar with the type of match writing here in EAW you can look on any of the shows at
eawrestling.com
or
revoltprocombat.com
underneath the shows tab. The format should be fairly easy to emulate.
If you are able to assist us, you can PM myself or CM Banks on discord, or simply private message me here on the forum offering your services, and I'll match you up with a writer to work alongside with. We've had people reach out to the board before about backup opportunities, but we haven't been able to keep track of that well these last couple of weeks, so if you've reached out before I do ask that you shoot me another message. We greatly appreciate anybody willing to help, so make sure to reach out again by discord PM or forum PM. You can leave a comment in the thread too but it'll be preferable if you contact us privately.
Thanks
- DDD