Messages

1
Likes

0
Points

1
ELITE ANSWERS WRESTLING CONTRACT
​
BASIC INFORMATION
Wrestling Name: Hrithrik Bacali
Picture Base: Jinder Mahal
Current Nicknames: The Last King of India, The Bollywood Brawler
Height: 6', 5''
Weight: 238 lbs
Hometown: Mumbai, India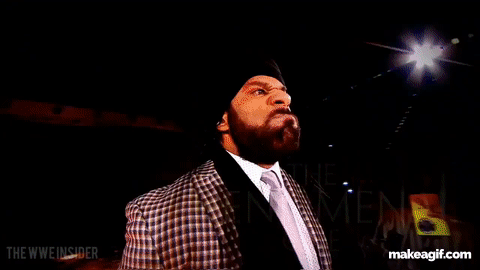 CHARACTER INFORMATION
Disposition/Alignment: Choose from these options:
Pure Babyface | Face | Anti-Hero | Tweener | Cowardly Heel |
Ruthless Heel
| Monster Heel
Gimmick: Full of himself and confidant of his skills and his ability, Hrithrik is first and foremost a bollywood playboy and actor, taking to the silver screen in his home country like a fish to water. However, due to his own upbringing around the wrestling culture of India, Hrithrik was quick to jump into the squared circle as well. His confidence and already impressive athletic background made him an easy fixture in the spice nation, and when it came time to go abroad to seek out greater fortunes, there were only so many places that could interest the Last King of India.
RINGSIDE INFORMATION
Theme Music: 'Dhoom Again' by Vishal Dadlani
Special Entrance [Optional]: The character's special entrance. Write it exactly how you want it to be posted, preferably in present tense to fit the show format. If their entrance doesn't change or you don't want to write one, feel free to skip this.
MOTIVATIONS
What are your character's motivations for competing? Money, Fame, Fortune, and all the modern amenities that apply.
Tendency to Cheat: Choose from these options: Always |
Often
| Sometimes | Rarely | Never | If Needed
IN-RING INFORMATION
Wrestling Debut [Optional]: July 27, 1994 [Debuted as a special tag team partner to promote his film]
Favorite Match Types [Optional]: Iron Man
Least Favorite Match Types [Optional]: Tag Team (Doesn't like sharing the spotlight)
Favorite Weapon: [Optional] Bamboo Cane
In-Ring Achievements [Optional]: N/A
Common Moves: Minimum ten (10)
1. Single Leg Backbreaker
2. Argentine Neckbreaker
3. White Russian Leg Sweep
4. Double Leg Boston Crab
5. Stalling Suplex
6. Sleeper Hold
7. Military Press Toss
8. Running Spinebuster
9. Jumping Knee
10. Rope Hung DDT
Signature Moves: Minimum of two (2), maximum of five (5)
1. 'Epic of Gilgamesh' Fireman's Carry double knee gutbuster
2. 'Enkidu's Folly' Shoulder block to a running opponent, followed by a high angle knee drop to the skull
Finishing Moves: Maximum three (3) and one (1) optional ultra-finisher (UF)
1. 'Ne Zha's Spear' Middle Rope Spear
2. 'Rama's Bow' German Suplex floated over into a Camel Clutch
3. 'Kali's Sword' Cobra Clutch Slam
UF. 'Ravana's Fury' Kali's Sword (Cobra Clutch Slam) pulled into an anaconda Vice
NOTES
These are notes about your character. Can be anything from character strengths to weaknesses you want the writers to know about. Any facts you want to include about your character can go here. This is optional.​