For the United States of Blaydemerica
EAW ROSTER
Messages

171
Likes

183
Points

43
Location
BASIC INFORMATION
Wrestling Name: Jackson Blayde
Picture Base: EC3
Current Nicknames: "The New face of EAW" "The Prodigy"
Height: 6', 2''
Weight: 229 lbs
Age: 28
Hometown: Memphis, TN
Manager/Valet: Jazmín Garcia
​
MANAGER INFORMATION
Name: Jazmín Maria Fernandez Garcia
Picture Base: Salina de la Renta
Height: 5'5"
Age: 24
Hometown: San Jose, California
Relationship: Blayde's Business Assistant and girlfriend
Typical attire: A designer dress or suit with high end heels. A fur coat of its a cold location.
About: Born to a family of former Mexican aristocrats who had long since immigrated to the United States, Jazmín was hired to work in Blayde's PR team. He was immediately taken with her presence and they were together shortly after. They form a fierce duo together due to their shared mindset as Jazmín may be beautiful, but she also has a powerful attitude and isn't afraid to throw a few punches herself.
Typical moves as a manager:
1. Distract the referee
2. Low blow Blayde's opponent behind the referees back
3. Slip Blayde a weapon
4. Use a weapon on Blayde's opponent
5. Punch/slap opponent when referee isn't looking
6. Pull referee out of ring during pinfall
7. Trip opponent "accidentally"
8. If opponent confronts her and the ref doesn't see, she will kick them in the groin and follow with a ddt.
CHARACTER INFORMATION
Disposition/Alignment: Ruthless Heel
Gimmick:Young, brash, and aggressive, Blayde isn't afraid to get in anyone's face and tell them what he thinks. After the Enterprise was disassembled, Blayde set his eyes on the National Elite Championship, making him the first American to win the red, white, and blue title after a string of foreigners, making him the greatest American alive.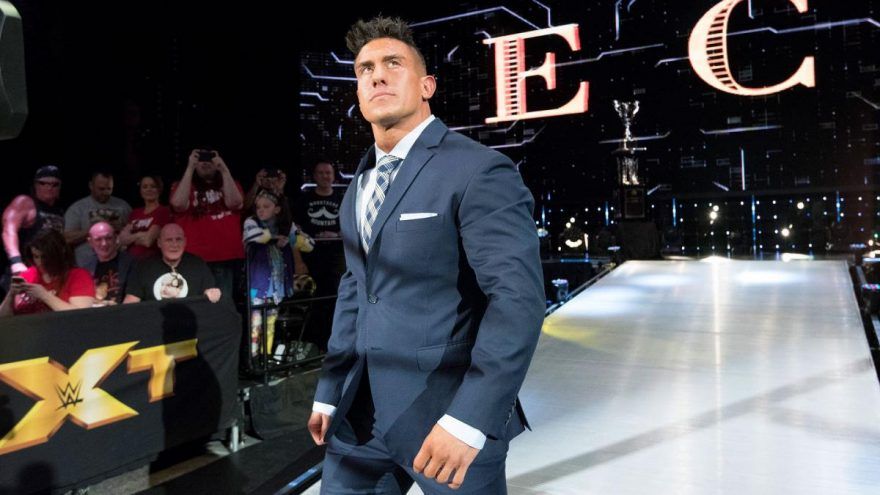 RINGSIDE INFORMATION
Theme Music: 'Real American' by Rick Derringer
Special Entrance [Optional]: "Real American" by Rick Derringer hits as Jackson Blayde comes out wearing Apollo Creed style attire over his actual ring gear. He smirks at the booing crowd as Jazmín Garcia walks out behind him with the Nationals Elite Championship in her arms and a smirk that matches Blayde's. They walk down together with Jazmín holding the title up for all to see its great American glory alongside the great American hero.
MOTIVATIONS
What are your character's motivations for competing?
Glory, Gold, Competition
Tendency to Cheat: As Needed
IN-RING INFORMATION
Wrestling Debut: Memphis Extreme Wrestling in 2014
Favorite Match Types: Ladder Match
Least Favorite Match Types: Inferno Match
Favorite Weapon: Steel Chain
Common Moves:
1. STO Neckbreaker
2. Grapevined Rear Naked Choke
3. Top Rope Missile Drop Kick
4. Suplex variations (German, dragon, belly to belly, exploder, saito)
5. Backstabber
6. Gutwrench Powerbomb
7. Spinning back elbow
8. Roundhouse kick
9. Top rope diving elbow
10. Spike DDT
Signature Moves:
1. 'Fracture DDT' Glorious DDT
2. '901 Knee' Ripcord jumping knee strike
3. 'Tiger Lock' Liontamer with knee on the head instead of the back
4. 'Beale Street Backbreaker' Vertical Suplex into double knee backbreaker/Roddy Strong's End of Heartache
Finishing Moves:
1. 'Blayde Runner' Kinshasa running knee strike
2. 'Decapitater Choke' Gogoplata choke/Hell's Gate
3. 'Crown Breaker' Package Piledriver with pin
UF. 'Royal Crown Breaker' Package Piledriver from top rope with a pin.
BIOGRAPHY
Discovered by a local Jiu Jitsu Academy after growing up brawling in the streets of Memphis, he fought and won many competitions. As a teen he began wrestling training while still competing in Jiu Jitsu. At age 16 an opponent in a tournament, at which he was the returning champion from the previous year, caught him in a banned leg lock that resulted in a severely broken left ankle. After surgery, he worked vigorously to rehab and return to combat, believing this person had stolen his rightful place from him. While rehabbing, he met Harry Conners, former King of Wrestling champion, who took Blayde under his wing to continue his wrestling training. He even traveled to San Diego for a period to learn Lucha Libre style from luchador, El Monico. The two wanted to dub him "The Prince" as they viewed him as the heir to Conners's throne. But Blayde eventually rejected the name and turned his back on them, believing they were chains that held him back. Over time, Blayde amassed a personal fortune by taking much of his wrestling earnings and secretly investing them while staying with Conners, yet he still wrestles due to his own desire for competition and glory.
NOTES
-Has amassed an unrealistic fortune, being classed easily as a super trillionaire.
-Surgically repaired left ankle.
-Highly arrogant and deluded but believes every word that he says.
-Though he's never been officially enrolled in an academy, he regularly takes seminars in Boxing and Muay Thai to aid his striking game.
Last edited: