The Turret Of Triumph
EAW ROSTER
Messages

17
Likes

23
Points

3
BASIC INFORMATION
Birth Name: Jonah Wolfe
Wrestling Name: Jonah Wolfe
Picture Base: Tama Tonga
Current Nicknames: The Turret Of Triumph
Height: 6'1 in
Weight: 210 lbs
Date of Birth: 2/4/1985
Hometown: Edmonton, Alberta, Canada
CHARACTER INFORMATION
Disposition/Alignment: Choose from these options: Tweener with a little bit of cowardly and ruthless heel.
Gimmick: A man who brings swagger to the ring. He lives and breathes confidence, and he brings that arrogance to the ring with him. A lot of his gimmick is getting into people's heads with the arrogance he brings to the ring with him.
RINGSIDE INFORMATION
Theme Music: 'Gangsta' Skepta, Boy Better Know
Special Entrance: He comes out with the utmost swagger, as he usually would, but in a helmet, somewhat resembling an Iron man mask (the one Tama wears) as well as a bulletproof vest.
MOTIVATIONS
What are your character's motivations for competing?
Tendency to Cheat: Sometimes
IN-RING INFORMATION
Wrestling Debut: 2005
Favorite Match Types [Optional]: Singles Match, Street Fight, Steel Cage
Least Favorite Match Types: He is not picky, but it was a forced decision, he'd say an Inferno Match
Favorite Weapon: Chair
In-Ring Achievements: None yet
Common Moves: Minimum ten (10)
1. Dropkick
2. DDT
3. Falcon Arrow
4. German Suplex
5. Sitout Powerbomb
6. Snap Suplex
7. Superkick
8. Brainbuster
9. Clothesline
10. Neckbreaker
11. Forearm
Signature Moves:
1. Moonsault
2. 'Wolfe's Wrench' Kneebar
3. Snap Dragon Suplex
Finishing Moves:
1. 'The Howling' Gunstun/Jumping Cutter (Main Finisher)
2. 'Oh Canada' Spear (Desperation Finisher)
NOTES
His catchphrase(s): "Unbendable, Unbreakable, Unbeatable.", "Wolfe Will Rise".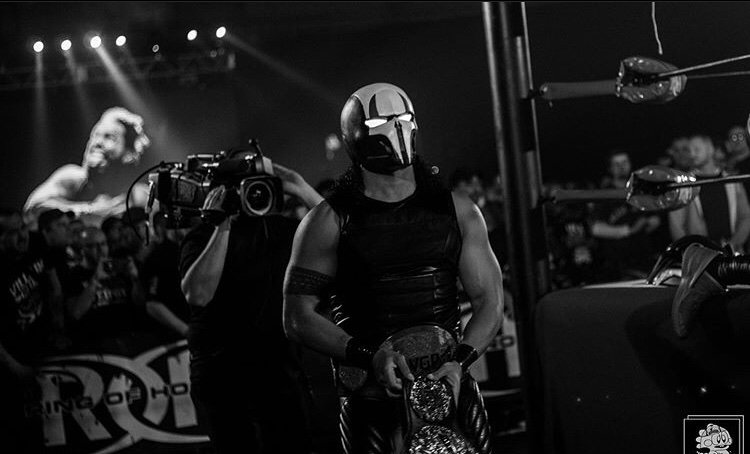 Last edited: