The Golden Girl.
EAW ROSTER
Messages

38
Likes

71
Points

18
Location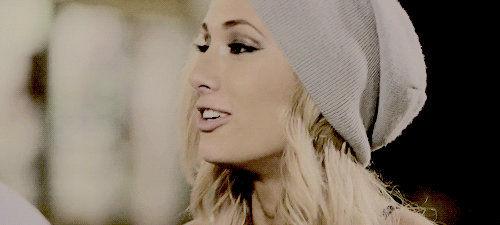 ELITE ANSWERS WRESTLING CONTRACT
​
BASIC INFORMATION:
Wrestling Name: Joy Cassidy.
Government Name: Stephanie Rose Cassidy.
Picture Base:
Carmella

.
Current Nicknames: The Reincarnation of Aphrodite. The Killer Queen.
Height:
5"7.
Weight:
130 lbs.
Hometown:
London, England.
CHARACTER INFORMATION:
Disposition/Alignment: Cowardly Heel, Joy is the woman you definitely love to hate and hate to love. You can't help but admire her larger than life ego and personality yet simultaneously it's almost impossible to agree with the things she freely says and does without thinking of the repercussions.
Gimmick:

Gaining her in ring name from a childhood nickname, Joy Cassidy is certainly a narcissist, a woman who adores herself and is more than happy to be herself, she sees herself as the deity who's able to oust consistently appointed reprisal, following years of being deemed as nothing more than the girl next door, this blonde took matters into her own hands and appraised herself as Ares, the daemon of genocide when she decided to undertake a career in professional wrestling. What is it called whenever dominance meets superiority and the reign over others increases? When the number count of how many have fallen to your feet expands and you find yourself standing in the middle of the battlefield, yet again? Joy calls it remaining herself. Rich? Yup. Blonde? Certainly. Bitch? 100%
RINGSIDE INFORMATION:
Theme Music: Desire by Meg Myers. CLICK HERE TO LISTEN.
Special Entrance: From the introductory beat, the music of Joy Cassidy is distinguishable and is enough to send the crowd into a frenzy, with the exception of a few members who decide to jeer at the woman, almost instantly the arena is flooded with opulent golden tones, indicating the arrival of the one and only. Stepping onto the stage, Joy ensures to reveal herself in a grand manner by offering a twirl and bow before aggressively discarding a velvet robe and marching her way down to the ring, stopping by to interact with the members of the crowd that spark her interest momentarily. She graciously hops onto the apron and faces the fans, blowing an array of kisses before flipping her locks over her shoulder and stepping into the ring. Whilst awaiting her opponent, she rests on the ropes, a smirk plastered all over her features.
In Ring Gear: OPTION ONE. OPTION TWO. OPTION THREE.
Segment Attire: OPTION ONE. OPTION TWO. OPTION THREE.
MOTIVATIONS:
Competing Motivations: To completely flip the game onto its head, one of the few things that brings genuine satisfaction to this Brit is doing everything everyone said she couldn't do and then doing it again and again and again. Also the concept of fame and fortune is appealing to her, what little girl hasn't dreamed of having it all?
Tendency to Cheat: Despite what people believe, Joy has never been a fan of cheating to win or to gain an advantage in her match-ups, she believes she is good enough to win without cheating, however if it is required and the last resort to save herself, she is not afraid to get her hands dirty.
IN-RING INFORMATION:
Wrestling Debut: The summer of 2015.
Favourite Match Types: Ladder matches, there's nothing better than exploring the skies and elevating normal match ups to new heights. Honourable mention would be a steel cage matchup, the perfect place for Joy to bring out the side of Ares she claims to have deep inside her roots for there's no escape when caged inside a structure so dehumanising like a steel cage.
Least Favourite Match Types: Submission matches, they completely strip the fun aspects away from wrestling, who wants to roll around on the floor for thirty minutes anyways?
Favourite
Weapon:
Nothing like a good old baseball bat, maybe with some barbed wire around the edges.
Notable
Achievements:
Rising Star of the Week - MVE 205.
Final competitor in the 2019 Specialists Chamber Match.
Common Moves:
1.
Powerbomb.
2.
Step-up Enziguri.
3.
Handspring Jumping Back Kick.
4.
Springboard Tornado DDT.
5.
Running Double Knee Smash.
6.
Low Kicks.
7.
Hairpull Whip.
8.
Snap Suplex.
9.
Running Dropkick.
10.
Seated Fujiwara Armbar.
Signature Moves: Minimum of two (2), maximum of five (5)
1. '
The Brit Fit.' Hammerlock STO.
2. '
Break Ya Face' Pop Up Knee Strike.
3.
'Beautiful Nightmare.' Octopus Hold.
4.
'No Glitz Or Glamour' Flapjack.
SEE HERE.
Finishing Moves:
1. 'Light's Out.' An avalance sitout powerbomb. SEE HERE.
2.
'The Devil Within.'
Bicycle Knee. SEE HERE.
3.
'Eat Defeat.'
Belly to back, inverted slam. SEE HERE.
UF. 'A Dose Of Joy.' Modified La Magistral. SEE 0:30 - 0:40.
Last edited: