BASIC INFORMATION​
Wrestling Name:
Provençal
Picture Base:
Heath Slater
Current Nicknames:
The Almost New, The Unvictorious, The Magnificent Bastard
Height:
6'
Weight:
204 lbs
Hometown:
Triffouillis-les-Oies, France
CHARACTER INFORMATION​
Disposition/Alignment:
Face
Gimmick:
Provençal is a foreign wrestler using comedy and strategy to try to beat his opponents. He does not understand most subtleties of the pro-wrestling's world. He has some problems with the English language, and humor but he is working to better himself, finding his way in EAW and maybe...one day...proper English.
RINGSIDE INFORMATION​
Theme Music:
'Please don't let me be Misunderstood' by Santa Esmeralda
Special Entrance :
MOTIVATIONS​
What are your character's motivations for competing?
He wants to test his new training against everyone and complete his path to the Entirely New Provençal !
Tendency to Cheat:
Never
IN-RING INFORMATION​
Favorite Match Types [Optional]:
Battle Royale
Common Moves:
1. Back Suplex
2. Inverted Atomic Drop
3. Overhead Chop
4. German Suplex
5. Second Rope Senton Bomb
6. Boston Crab
7. Drop Toe Hold
8. Standing Dropkick
9. Running Hip Attack
10. Arm Drag
11. Russian Leg Sweep
12. Slice Bread #2
13. Sleeper Hold
14. Neckbreaker
15. Double Underhook Suplex
16. School Boy
17. Victory Roll
18. Crucifix Pin
19. Diving European Uppercut
20. Tilt a whirl Slam
Signature Moves:
1. "Surprise !" : Capture Suplex countering a Big Boot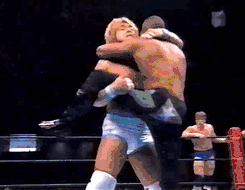 2. Paradise Lock : he traps his opponent in the Paradise Lock for a few seconds, letting him stuck in the hold for a few seconds before freeing him with a dropkick. Can be use for victories by count out.

​
3. Double Underhook Superplex
4. "Le Petit Paquet" : Small Package
​
Finishing Moves:
1. "Bon Appetit" : Pop-Up European Uppercut
2." The Booby Trap" : Sleeper Suplex out of nowhere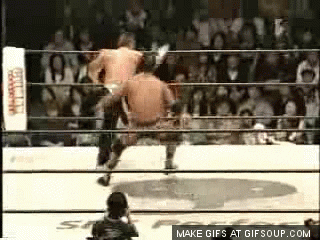 U.F. : "The Death Trap" : Sleeper Suplex from the top rope.
​
NOTES​
Max A. Million can't say his name properly.
He has 21 children. 13 boys (???, ???, ???, ???, ???, ???, ???, ???, ???, ???, ???, ??? and ???) and 8 girls (???, ???, ???, Scarlett, ???, ???, ??? and Kurenai)
He has a brother-in-law who is also a Elitist :
"Shortfuse" PAKA
He can't hit women, he was raised this way and can't change it. But, it doesn't mean he can find a way to be victorious against a woman wrestler.
​
Last edited: