Messages

52
Likes

164
Points

33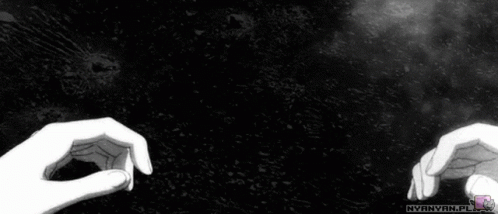 The mirror lies.



W I L D H E A R T



Always.



Chapter Three: Legend, Rise



Telling us what we want to know, what we want to see, what we want to believe.



Fighting Spirit

, May 30th, 2020

But never what we should know.

What we should see.

What we should believe.

...

...

...

Fledglings are so protective of their image.

It's kinda adorable.

Everything boils down to image. A desperate attempt to build their image up to a grand size, one that towers over all else and seems perfect, without fault, without error and yet nobody else can be as idealistic as they are. I lose to a World Champion and it's a detriment to my image as the New Breed Champion. Yet Andre can lose to a nobody, that I'm sure as shit ain't going to run back through shows just to find and it's no cause for concern? Ah, that's right Andre, because you're too busy trying to present yourself as the perfect challenger, with the perfect history. See, we could argue over semantics and the finer details of our defeats, in fact we could have a pissing match over our perspectives because what you did at Gateway to Glory wasn't exactly a shocking or impressive thing, nor do I believe that my effort against Justin at Grand Rampage was a "struggle". But nothing will come of it because one of us is too concerned about his untouchable, apparently immalleable image and all we'll have is a bunch of selective talking points and details. At the very least I can come back from my defeats, come back from my shortcomings as an Elitist in general, but you can't really say the same, at least not yet anyway. Sure spit out a bunch of hypotheticals and perfectly crafted ideals that exist purely in your mind about how Andre Walker will achieve his isolated vision of a 'destiny' but it means little until we see it. And sure, go on and on and on about this idea that you had to struggle, like I'm going to fucking care about a manufactured sob story of fighting up from the bottom forcing you to adopt a faux hardass identity about enduring tough times and being able to thrive. None of it matters. Call yourself a diamond molded by the pressure but what pressure have you gone through since coming into this company? Kensingten Calhoun-Astor? Kasey Kaos? Korey Gaines and Christopher DeMarco? W1LH3LM and Justin Windgate? This is the talent that is somehow impressive, right? I want to get this straight, THAT is the kind of talent that you revere and laud over as Dynasty's best? But oh wait, it's not THAT competition that made a diamond - and I'll come back to this 'competition later - but some event or events that happened before you came into this company that I've got to somehow convince myself to believe instead of just calling bullshit. Just last month I had Justin trying to convince me of all these...insignificant reasons for why he's a great wrestler, why he had so much heart, why he would keep fighting until the very end...and none of it mattered. Just like it doesn't matter now. You can bring up moments in your life that made you who you are today, about how I was given everything and that I'm soft for it and whatever else slips into your mind to think little of me but it doesn't matter. Why? Because no matter the desired appearance you want to craft for yourself Andre, it all comes crumbling down beneath the weight of talent. It's matches like this, after rising up and becoming a hot, hot commodity on your brand you're thrown down at the feet of the Champion who simply applies his boot to the back of your neck to keep you down in the dirt. It's now that we see if you're a diamond or merely a cubic zirconia; a fraud who looks the part, plays the part, when truly placed beneath pressure, cracks and folds unlike the real deal. Like so many others before you Andre, you'll become a distant memory of 'what could have been'. When the rocket which has thrusted you into the stratosphere runs dry and your slow descent gets faster and faster, your back burning up in the atmosphere as you fall back to the earth, further and further from the stars you hoped to stand on, what's Andre Walker going to be? What's this new, hot talent that everyone has flocked to see made of? See it's desirable to convince ourselves that the easy beginning is indicative of what's to come, but inevitably we all face that wall. The world isn't full of Kensingten Calhoun-Astor's and Korey Gaines' and Christopher DeMarco's. We all see ourselves as perfect, right Andre? We all see ourselves as unbeatable, undefeatable, unconquerable, immeasurable forces of nature and yet so often everything we believe of ourselves to be comes undone. Our perfect image begins to unravel.

Only when we reach the end of the line of easy competition.

Soon enough, it's someone that comes crashing down to dictate to you where you stand in this world.

I'm the guy who stomps you in the face. I'm the guy who kicks your teeth down your throat and sends you stumbling back. I'm the barrier that halts your progression. I'm the one who denies you what you so desperately desire. And I'm the one who makes you finally have a setback. Because it's easy to think that you'll overcome any and all obstruction, that you can simply dust whatever loss on your record off with some cheap justification...until you can't. And it's easier to buy into your self-manufactured 'destiny'...until that destiny is no longer something within your reach or at the very least is something you can to keep working towards to obtain. Everything is easy...until it isn't. That's the issue with fledglings who have had a rocket shoved up their ass and fired to the top, it's easy. It's easy to wade through the competition that won't be remembered tomorrow in order to get here, it's easy to speak with confidence and arrogance when there's less baggage attached. However, fledglings like you crash and burn over and over again for a good reason; when you can no longer ride the elevation gifted to you, the climb becomes too much. When everything you hoped for and that inevitability you saw was quickly becoming reality gets snapped away in an instant, that's when they fall, that's when they crumble and that's when they fade away. That's the thing about 'destiny', Andre. It only exists for as long as you exist, it's only spoken as long as you speak it, it's a reality as long as only you believe it is a reality. It's not a destiny others preach, it's not a destiny that others believe in, it exists purely with you. But above all, the reason why 'destiny' is a fucking dumb idea? Because you can change it based on results, based on how everything goes for you. Lose to me at Fighting Spirit and what will your apparent 'destiny' become? Does it still exist? Get another title opportunity only to lose again, was your 'destiny' supposed to be the second opportunity? Get drafted next season and find yourself fighting for the Interwire, National Elite or PURE Championship, does your 'destiny' become altered to fit simply becoming Champion period? With 'destiny', you can shift the goalposts as often as possible, to fit whatever end game you have in front of you and most people won't realise it because most people don't fucking care what you said last week or the week before, let alone one or two title opportunities beforehand. When I hear the optimism in your voice, when I hear that desire to claim your 'throne', your 'rightful place', I laugh. Laugh because how many people before you have tried to champion the same narrative, the same hopes and dreams only to fall? It's the commonality of the New Breed challenger, to act as if they're the future, act as if they're going to be a leader of a whole generation of talent; to sit on an almighty throne and reign over the New Breed! It's all about image still, isn't it? It's how you see yourself and want the world to see you. Paint yourself as a lion, the king of the jungle! And we're all just lesser beasts through the eyes of the king; easy prey just waiting to be pounced on and slaughtered. To so many, perception is reality and thankfully I don't see it that way. I don't consider myself to be the beast who roams the forest, I'm not the king of any jungle and barely consider myself the king of any throne. However, I only need a single fucking bullet to kill a lion, just a single bullet to kill any beast who wants to take away the title I worked hard to obtain. And there isn't a 'destiny' - fictitious or otherwise, self-created or otherwise - that's going to take it from me. Perfectly created visions are about as devoid of meaning and significant as they get; no destiny, no determined place for one to reach crumble the moment they're overcome. Why chain yourself to such ideals that do nothing to but allow your next foe to repeatedly bash you over the head with the same thing repeatedly, these promises that remain empty and the failures that follow you?
​
Ah, but here we go. You're going to claim that you're different from the rest; the same thing you've prepared to dismiss as a weak response from me is the very, very same thing you're bound to do. One rule for one, one rule for everyone else.

The fraud's way I see.​
The expectations of others are so often exaggerated.

What would suffice as passable for the New Breed Champion, Andre? The role of the New Breed Champion is all about elevating it to the top of the card, by being present against the very best a brand has. Wouldn't facing Andrea Valentine meet that criteria? But nothing is ever passable. No, no, there's always fault. It's a tiring angle to come at, unoriginal and uninspiring too. Sure, I've got demons from ten months ago and I'll lay them all out on the table for you to play with if that's going to entertain the mindset of someone who belongs among the lowest common denominator of New Breed contenders. Left, couldn't hang, didn't want to be here, came back when I didn't want to, was happy to be back, kinda felt shitty after losing to Rex...and that's it. Go ahead, Andre, reach for low hanging fruit if it helps you feel confident but beating the drum of idealistic outcomes and scenarios buried beneath the reality that I became the New Breed Champion. Or do you want to pick apart over what I don't control? I'm sorry I didn't have the luxury of facing such elite opponents that you had on Dyn-- LMAOOOOOO
NOPE. I CAN'T. It's too fucking funny that you're trying to minimise who I've faced when the very best you crossed was Justin Windgate and even then you went ahead and tried to reach at this idea that you did it better because what? It was a triple threat with another dude who has numbers in his name? Or maybe you hit your little finisher sooner? The metric you used to determine that shit isn't clear but the best bet here is that deluded cunts like you always like to clutch at straws to make themselves feel bigger and better even if it's nonsensical and meaningless. No, what makes me the best thing that has happened to this Championship in YEARS, is what will come. When every challenger - like yourself - stands up and falls. When there are no more challengers left and I take this belt to higher grounds, to the main event, to matches such as the Extreme Elimination Chamber. What happened before means nothing. Jamie O'Hara was part of this company before 2014 once, couldn't get going and ultimately left shortly after but surely after coming back he cracked again, right? Right? Oh...wait. The best arrows you have in your quiver are bold assumptions, on trying to propagate an apparent truth that has no validation, no credibility, solely because it's the one thing outside of jacking yourself off over supposed destinies and inevitabilities that brings me down to your level. See, when I win at Fighting Spirit, should you get another opportunity, it's THAT time I'm going to crack, right? Or will it be some other opportunity down the line? Again just like your apparent 'destiny' this is something you're simply going to keep shifting the goalposts on over and over again until it finally becomes a reality.

The year is 2021, Coronavirus is over, crowds are back as Jalyn Garcia wins the EAW World Championship while still being the New Breed Champion. In a shocking turn of events, Andre Walker pulls an upset win to become the New Breed Champion. As he races to the back clutching the title he's chased and failed to obtain multiple times in the last thirteen months the words "He finally cracked! I was right! My destiny has been realised! He finally cracked! I was right! My destiny has been realised!" over and over again.

Holy shit I shouldn't have stopped I'm almost there…

Slicing off the heads of nobodies who have done and achieved nothing, most of whom have never been a contender let alone been in a position to become a contender and defeating the one person we've both defeated is not impressive, it is not something to be proud of. Perhaps in a world in which they are the top of the food chain, where they are considerable challengers to the majority I would see some truth in it holding any weight. Yet they remain the bottom feeders of your brand stewing week to week doing little to ever improve their position. They form the base of the pile of bodies you wish to climb. An undefeated streak broken seems impressive, until you realise that the streak was built upon the same worthless, lackluster and irrelevant talent you defeated yourself. I get it I get it I get it, cling to the details if they support your narrative, right? History is written by the victors, after all. It's the victors that dictate how hard they fought, dictate how good their opponents were. However every victor's recounting of history becomes altered the moment they step before someone greater and they fall. I doubt because I see this world far better than you ever could, Andre. For as much as you may have scrapped and clawed to get here you're right, absolutely right, I was handed everything and I was handed every single tool one needs. I know more in just the tippity tip of my littlest finger than you have in your whole body ten times over. Nah, one of us is seeing through the other and it sure ain't shit the newest flavour of the month New Breeder to come into this place. It's the one who slices through the narratives of glorifying terrible, terrible competition. "BUT WHAT ABOUT YOU!?! WHAT ABOUT SIERRA!?! WHAT ABOUT SARAH!?! WHAT ABOUT THE HANDICAP MATCH?!?!?!?!?!" Ultimately it's not me pushing any of that as meaningful details hiding any kind of positive barb I can fling back. I think little of it, think little of what I've done and haven't done in between the grander goals I hold. While you may focus on them, again this low hanging fruit, I'll continue to poke through the poorly constructed mystique you've constructed for yourself. Your greatest claim is sort of like being a dwarf amongst midgets. Sure, it's pretty great when a dwarf can reach the second shelf in the grocery store but we don't throw parades for that, we don't call that the heart of a Champion or elevate them to some greater status. No, all we do is snicker behind its back because that dwarf still can't reach the third shelf, usually where they keep all the good stuff. Neither will you reach the New Breed Championship. However, you can continue to cling to the victories you hold no talent, non-excitant personalities parading themselves around as Elitists as if they ever meant anything important although come to realise and accept that in due time you won't be viewed nor praised as a bright, shining star of the future but rather a boxed in talent forced to spend his days facing the same lackluster opponents he tried to push as worthy victories. Perhaps you'll be able to stand here again, opposing me and shouting down the same rhetoric about destiny and doing your darnedest to devalue what I've done, who I've faced and exaggerate the flaws of my career all while ignoring what doesn't fit your specific narrative and time and time again the result will be the same. It's always so disappointing though. When someone with such confidence, so well spoken in an attempt to prove me wrong is in the end just another half-assed attempt speaking nothing of value. Just like Justin. You're just the next in a long, long line that will come long after your defeat. And that's just how the world works, Andre; moved on in an instant. Hopefully I didn't fill your heart with false hope of second and third and fourth opportunities, there isn't anything waiting for you after this. Your world is about to come to a crashing end. Yet you're going to arm yourself with your truths, truths obtained by your own, fledgling eyes only open to just two months of being here. You see the world for what it is, right? You see me for what I truly am, right? Sweet child you know absolutely nothing. You're merely blinded by your hopes and ideals, your visions and your cravings. Your destiny is a falsehood, something that will not arrive. Inevitable? Inevitability should only be spoken by those who have done something to justify such confidence and you, my dear friend, have done nothing, defeated nobody of worth. But I suppose I'll entertain the brain-dead nature of this week and entertain this laughable ideal of being 'inevitable'.

However, you need a reminder of how that movie ends…

Huh, must've downloaded a different cut of the movie

​