you are a
Staff member
EAW ROSTER
World Heavyweight Champion
Messages

816
Likes

1,145
Points

93
Location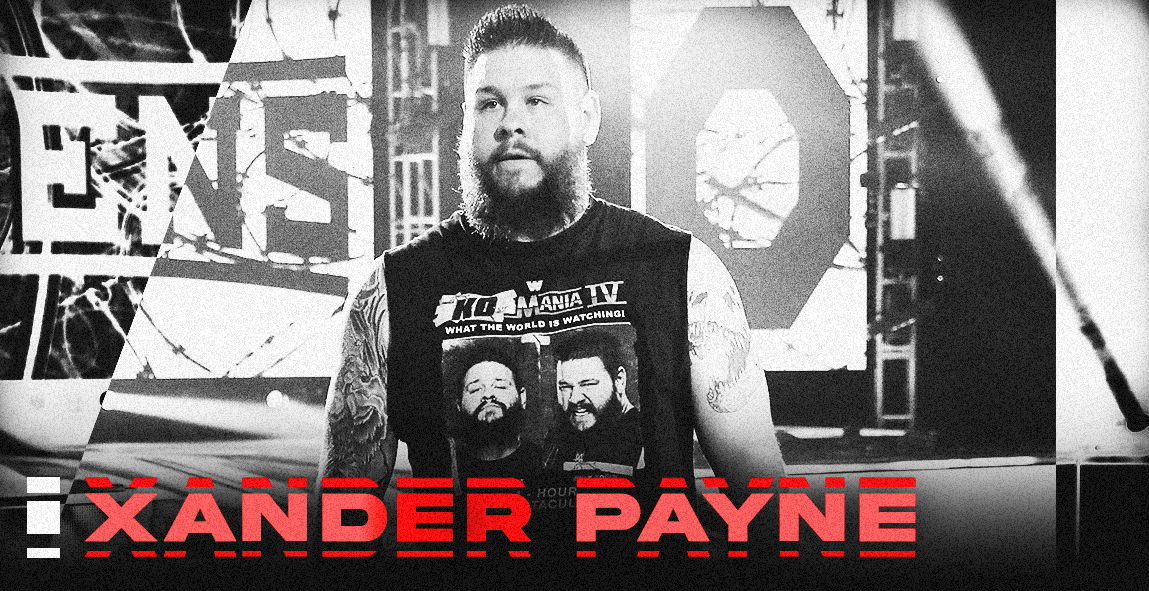 Nicknames: Paynekiller (main), Wrestling Genius, World Heavyweight God, Big Brain Payne, Industry Titan, Lifeline
•

PURE God, Tag Team God, Wildcard, New Breed God, Xanarchist, The Unsainted One, World Heavyweight God
Picture Base:

Kevin Owens (current)
Wrestling Name:

Xander Payne
Government Name:

Kodiak Alexander Payne
Weight:

253 lbs.
Height:

6'0"
Date of Birth:

October 19, 1988— 33 years old
•
made wrestling debut in summer '03
Place Of Birth (also billed):

Toronto, Ontario, Canada
• born in Brampton, Ontario, Canada
•
currently residing in New Jersey
Theme Song:
"It Follows" by Cane Hill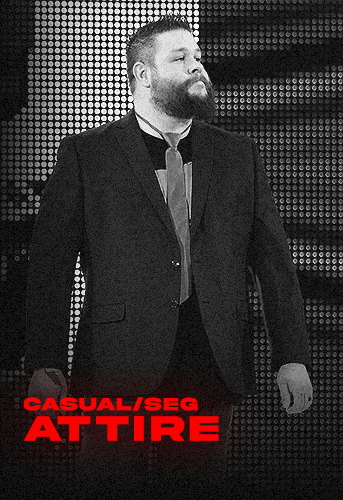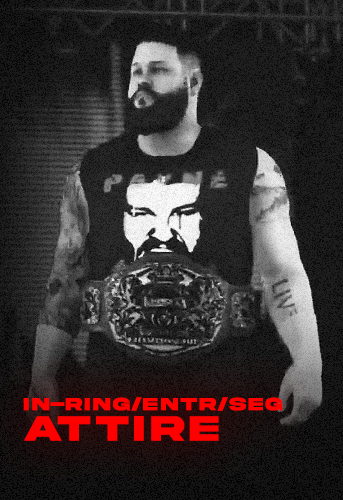 ​
Disposition/Alignment:
he is a heel boo this man he absolutely sucks (women love his physique ofc)
Wrestling Training:
•
01.
Clavicus Payne (his father) w/ William Payne
•
02.
Brody Sparks (partially a mentor)
Slogans:
•
01.
Soon To Be Recognized As or Still To Be Recognized As...
•
02.
Payne For Pride 1.. 2... 3... 4...
​

Motivations:
For SZN 15, Xander Payne's motivation is solely fuelled by providing for his family, further legitimizing the "Payne" wrestling legacy, and ensuring toxicity is eradicated from the Elite Answers Wrestling environment. As the reigning EAW World Heavyweight Champion, his goal is to keep the championship warm and legitimate until a proper heir to the throne is within his sights.
Tendency To Cheat:

Often. He will resort to these questionable methods to either outsmart his opponents like the "Wrestling Genius" he is, if his opponent does it first, if he is provoked, or if it a last resort in a high pressure contest.
Previous Weaponry:
•

01.

Barbed Wire Bowling Ball
•

02.

Louisville Slugger
•

03.

Ball Of Quarters
•

04.

Reverse Bear Trap
Weaknesses:
•

01.

CONCENTRATION - Xander Payne can get easily distracted from an outside factor in a match.
•

02.

IMPULSIVITY - When mentioning his family or adoption, it takes his aggression up a notch which could lead him to making impulsive decisions.
•

03.

SELF-DESTRUCTION -
This branches off the second weakness, where his emotions will urge him to go to extremely dangerous lengths that could end his career.
•

04.

DOWN BAD. -
After a career-defining loss (such as losing a championship) Xander Payne has a huge possibility of being depressed for a long duration afterwards. ex: Xander Payne after losing the EAW Pure Championship
Strengths:
•
01.
THE WILDCARD FACTOR
-
Opponents are prone to underestimating his athletic ability due to this weight. Xander Payne has the ability to execute maneuvers that shouldn't be possible for professional wrestlers in his weight class, therefore his unpredictability is his biggest strength.
•

02.

A MASTERMIND - He is the self-proclaimed Wrestling Genius for a reason; he is a cerebral psychopath who can effortlessly chop down his opponents on the microphone and dissect them in the mental department during a match.

Championships:
2018-now
•
New Breed Championship
- Defeated The Revenant at Pain For Pride 2018. Lost the championship to Raven Roberts at Territorial Invasion 2018.
•
Unified Tag Team Championships
- w/ Myles. Won at Grand Rampage 2019 by defeating The Jaded Hearts at Grand Rampage 2019. Dropped the championships at Pain For Pride 2019 to Heavenly Hell.
•

(non-canon)

RW Championship
- won at Volume 2 and continues to hold it at Render Wrestling.
•
PURE Championship
- Defeated Jake Smith at Pain For Pride 2020 and dropped it to Dray Fontana at Operation: Doomsday.
•
World Heavyweight Championship
- Defeated Lethal Consequences at Reckless Wiring 2021 and dropped it to The Visual Prophet at House Of Glass 2021; 202 days.
Other In-Ring Accomplishments:
2018-now
•
2019 Extreme Elimination Chamber Competitor
•
2020 Extreme Elimination Chamber Competitor
•
2021 King Of Elite Finalist
- vs. TLA & Kassidy Heart
•
2021 Pain For Pride 14 Day 1 Main Event
-
vs. Impact
•
2020 Draft
- 2nd OVR pick to Dynasty
•
2021 Draft
- 2nd OVR pick to Dynasty
•
EAW World Heavyweight Champion
- 202 days
EAW Awards:
2018-now
•
2018 Superlative Awards
- Best Body Of The Year
•
2019 Superlative Awards
- Most Beautiful Person Of The Year
•
2020 Awards: Intergender MOTY
- Cameron Ella Ava vs. Xander Payne vs. Mr. DEDEDE (Grand Rampage)
•
(as an assistant writer)
2020 Awards: Feud Of The Year
- Ryan Wilson vs Ronan Malosi
•
Elitist Of The Month
- April
Most Valuable Elitist Awards:
2018-now
•
Most Valuable Elitist
#133
- Beef Of The Week
•
Most Valuable Elitist
#150
- Rising Star & Champion Of The Week
•
Most Valuable Elitist
#163
- Rising Star Of The Week
•
Most Valuable Elitist
#182
- Most Valuable Elitist w/ Myles
•
Most Valuable Elitist
#237
- Promoer & Beef Of The Week
•
Most Valuable Elitist
#239
- Promoer Of The Week
•
Most Valuable Elitist
#251
- Match Of The Week
•
Most Valuable Elitist
#256
- Most Valuable Elitist & Promoer Of The Week
•
Most Valuable Elitist
#257
-
Most Valuable Eltiist
•
Most Valuable Elitist
#277
-
Match Of The Week vs. Drake King
•
Most Valuable Elitist
#280