Messages

284
Likes

446
Points

63
CHARACTER VITALS
WRESTLER NAME:
THE Visual Prophet
ALIAS:
"The Sovereign" "The Icon"
PICTURE BASE:
Velveteen Dream
AGE:
24 (15th of May, 1994)
HOMETOWN:
Detroit, Michigan
HEIGHT:
6'4
WEIGHT:
230 lbs
PERSONALITY/GIMMICK
Alignment
: Androgynous Heel
Gimmick:
the
Visual Prophet. The one true prophet. Preacher of undying love, prophet who speaks on mankind's purpose. A narcissist who believes The Elohim has given him the vision of what the future is and Visual Prophet believes he is the only one who will save us all. Through force, everyone has two options. Say his name and pledge your love. Go against this or stand in his way and you will be beaten. Say his name and say you love him and you
may
be spared. He is not the
Viz
you all used to know. That false
prophet
is gone. The Visual Prophet has a life before this but now he is awaken and plans to lead beautiful and worthy souls to a promise land of love and salvation. EAW will give Visual Prophet the platform to spread his gospel. His goal? Make EAW beautiful by beating any and everyone in his way. All awhile becoming the biggest star in pro wrestling and singing sweet melodies to his opponents.
MATCH INFORMATION
WALK OUT MUSIC:
'Another one bites the Dust' by Queen
Special Entrance [Optional]: The character's special entrance. Write it exactly how you want it to be posted, preferably in present tense to fit the show format. If their entrance doesn't change or you don't want to write one, feel free to skip this.
MOTIVATIONS
What are your character's motivations for competing?:
Make EAW beautiful by destroying his opponents, winning as much as possible, securing gold, and leading the willing to the next era of EAW
Tendency to Cheat:
Rarely...not above taking an advantage but is ready to show everyone he can wrestle with anyone. Will do anything to keep his title.
IN-RING INFORMATION
Wrestling Debut:
2014
Favorite Match Types:
Ladder Match
Least Favorite Match Types:
Battle Royal
Favorite Weapon:
Match Record:
4 wins 2 losses
In-Ring Achievements:
New Breed Champion 1x (current)
Beef of the Week winner 3x (Viz vs Darly Kinkade, Viz vs Korey Gaines, Viz vs Noah Reigner)
Match of the week 1x (vs Andrea Valentine)
2019 Rookies to Watch
Common Moves:
1. Clothesline
2. Drop kick
3. Belly to Belly suplex
4. Snapmare
5. Military press
6. Spine buster
7. Underhook suplex
8. Running Knee Strike
9. Dragon Screw
10. Running shoulder block
Signature Moves:
1. 'Kiss to the Head Taunt' - Literal kiss to the opponent forehead which leads to "Kiss To The Head" Finisher
2. 'Prophet Driver' - Dream Valley Driver
3. 'Ike Turner Special' - Spinning back fist
4. Reverse Sto in to Twisting DDT
5. Low Blow (whenever the referee isn't focused on Visual Prophet)
Finishing Moves:
1. 'Bow to the Heart' - Diving Elbow Drop to the opponent's chest
2. ''Kiss to the Head' - Bullhammer Elbow Strike sometimes from out of nowhere.
3. 'Viz-lock' - Ankle lock submission, nearly unbreakable when Vizzy wraps his legs around his opponents leg.
NPC/Managers:


CHARACTER NAME:
Nina Dobrev
JOB TITLE:
Viz's assistant and student that is training to join the wrestling business
PICTURE BASE:
Dana Brooke
AGE:
27 (10th of July, 1991)
HOMETOWN:
Moscow
, Russia
HEIGHT:
5'4
WEIGHT:
130 lbs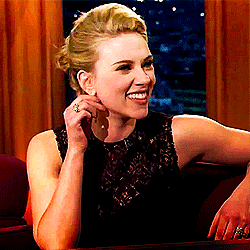 CHARACTER NAME:
Myra Rosenhaus
JOB TITLE:
Soon to be agent to The Visual Prophet
PICTURE BASE:
Scarlett
Johansson
AGE:
34
(22nd of October, 1984)
HOMETOWN:
Moscow
, Russia
HEIGHT:
5'4
WEIGHT:
130 lbs
Last edited: