Messages

52
Likes

164
Points

33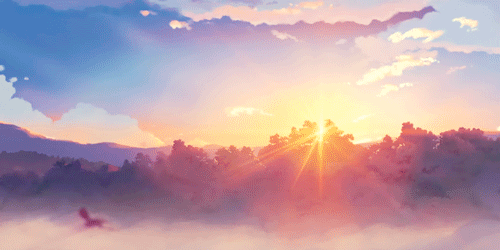 The sun is rising.
W I L D H E A R T
I guess the week is finally here.
Chapter Two: Start Again
There's no more running.
Grand Rampage

, April 18-19th, 2020
It's time to become a Champion.
...
...
...
The sun breaks through the corner of the skylight, finally casting some light into the gym. Jalyn Garcia sits on the edge of the ring, beads of sweat racing down his face from the hours spent simply warming up. From well before the sun began to rose, Jalyn had raced to the gym, a 15km run from here to home. The quiet nature of the early morning had become something Jalyn savoured, something he enjoyed. More so than ever before with the pandemic forcing people to stay home.
"Where is he?" Jalyn pondered to himself.
Jamie had mentioned someone would be there to help him train and prepare for his match at Grand Rampage. He had apologised but felt it was better for him to help Cameron prepare for his title defense. Jalyn didn't mind, his focus was completely on Justin Windgate and the New Breed Championship. He wanted to train alone, rather, but Jamie felt it was best to have someone there to help motivate him further.
"I don't need anyone to push me forward. I know what my goal is and what I need to do." Jalyn protested the word of Jamie O'Hara. He would never dare say that to him directly, but privately he was confident he could do this alone.
"I've trained for almost two years for this match, well before I joined EAW! All I nee--"
"Oi are you the WildHeart I was told about?"
A loud and obnoxious voice booms throughout the gym as the sound of a door slamming against the wall follows.
"Oh fuck did I put a hole in the wall? Shit, fuck." A man frantically checks behind the door and runs his hand against the wall, releasing a sigh of relief. "It's only dented"
"Ummm" Jalyn struggled to find the words staring at this man.
"Right. Yeah nah look my name is Desmond Helms, Jamie O'Hara's ONLY BFF. He asked me to train you!" Desmond said with a wide smile on his face.
"I'd rather train alone" the bewildered Jalyn Garcia mumbled to himself.
Feeling insulted, Desmond raced up to the face of Jalyn Garcia and tried to tower over him despite only being a few inches taller. "ALONE? Nuh uh! I was asked by Jamie to push you and make sure that you're heading into Grand Rampage in the best possible shape."
Jalyn sniffs the air before sniffing Desmond's jacket.
"Are you drunk?" Jalyn questioned. "Not drunk, hungover!" Desmond cheerfully replied.
Jalyn slightly moves back, trying to process Desmond. "Besides, there's nobody else available to train you. Who else would Jamie rely on? An Ava sister? PPPPFFFFFFFFTTTTTTTTTTTTTTTTTTT"
"Did you even wrestle?"
"Are you questioning my qualifications? I won MOST of my matches when I was on Showdown thank you very much!" Desmond said with a grin across his face.
"Wait, you're the same guy Jamie trained, right? Didn't you only have like 4 matches?" Jalyn responds with curiosity, "I'm pretty sure I've already won more matches than you have?

" A slight shriek comes from Desmond Helms as he realises his 'impressive' guise didn't quite work. "And why did you stop? Why did you leave EA--"
"I DIDN'T STOP! I WAS ARRESTED FOR SMUGGLING IN A FOREIGN ANIMAL!

" Desmond says with frustration boiling over. "It's not my fault they didn't accept my emotional support koala as a legitimate ESA. Poor Bedsy, I haven't seen him since. Those fuckin cunts! I'LL FIND HIM SOMEDAY!
"
"Is it even legal to have a koala as a pet?" The thought ran through Jalyn's mind as he tried to picture Desmond Helms being dragged away by police with a koala in a cage.
Desmond shook his head, dismissing it all completely. "Anyway kiddo, I can prove it!" He pulled out his phone and flicked through his messages, showing a text message from Jamie O'Hara asking him to help prepare Jalyn for his match at Grand Rampage.
"Is this a foreign language?" Jalyn stared on in amazement and yet confusion trying to decipher the slang between Jamie and Desmond.
A text message chain. Started 29/03/20
Jamie: Oi I need a favour.
Desmond: Yeah nah can't be fucked aye
Jamie: Listen here you little shit, remember when I bailed you out because your dropkick dumb cunt self thought smugglin a fuckin koala into the US was a great idea?
Desmond: Yer money or your missus'?
Jamie: …
Desmond: Plus I'm busy every day this week.
Jamie: BUSY? YOU'RE ON COMPO, YOU'RE DOING SHIT FUCK ALL IN THESE DAYS.
Desmond: OI FUCK OFF. DON'T SPIT THE DUMMY BECAUSE I DON'T WANT TO. BESIDES, IT'S A PANDEMIC! I CAN'T LEAVE MY HOUSE.
Jamie: OH PLEASE YOU CAN GET AWAY WITH IT. I'LL HIRE YOU, THEN IT WILL BE A BUSINESS TRIP.
Desmond: WHAT ABOUT SOCIAL DISTANCING, HUH?
Jamie: I'M ASKING YOU TO COACH HIM NOT ACTUALLY WRESTLE. AND FUCK SOCIAL DISTANCING.
Desmond: NAUGHTY NAUGHTY, JAMIE. I THOUGHT YOU WERE AN OUTSTANDING CITIZEN? I SHOULD REPORT YOU TO THE POLICE! AND WHAT ABOUT YOU? YOUR KNEE IS ONLY INJURED AND DIDN'T YOU WANT TO BE IN GRAND RAMPAGE ANYWAY?
Jamie: MY KNEE IS PERFECTLY FINE AND I COULD BE IN GRAND RAMPAGE IF THEY ALLOWED ME TO. PLUS I NEED TO HELP CAM GET READY FOR HER TITLE DEFENSE. I CAN'T BE IN TWO PLACES AT ONCE NOW CAN I?
Desmond: THERE IT IS. ALWAYS ABOUT YOUR MISSUS. BESIDES, I'LL HAVE TO QUARANTINE FOR TWO WEEKS.
Jamie: I HAVEN'T TOLD YOU WHEN IT IS.
Desmond: IT'S GRAND RAMPAGE, ISN'T IT? YEAH I'VE BEEN WATCHING! I KNOW WHAT GOES ON!
(Sent 29/03/20)
Jamie: THAT'S IN THREE WEEKS YOU COMPLETE FUCKING IMBECILE. I'M ASKING YOU TO BE THERE AND TRAIN JALYN IN TWO WEEKS.
Desmond: Oh is it? Great, I can punch a few cones while I'm in isolation!
Jamie: YOU'RE ABOUT AS USEFUL AS AN ASHTRAY ON A MOTORBIKE.
Desmond: HEY DON'T INSULT ME LIKE THAT.
Jamie: I'LL GIVE YOU 4 SLABS
Desmond: 12.
Jamie: 6.
Desmond: 10.
Jamie: 8 AND I'LL GIVE YOU ONE OF THE PHONE NUMBER OF AN AVA SISTER.
Desmond:

Desmond: Throw in a kebab, a proper kebab not one that's a wrap. It will be my breakfast.
Jamie: You'll be hungover?
Desmond: What do you think?
Jamie: Deal.
"...what the fuck" Jalyn thought.
As Jalyn reads through the messages, Desmond makes his way over to a large object with a tarp covering it. Desmond grips the tarp and theatrically pulls it away to reveal a 'throne' made out of slabs of beer.
"TA DA!" Desmond proclaims, proud of his throne. His excitement turns to disappointment and his disappointment into anger in mere seconds. "WAIT, WHERE'S THE KEBAB? THAT DICKHEAD TRICKED ME. WHERE'S THE PHONE NUMBER HE PROMISED? I SWEAR I'LL FUCKIN--"
Desmond pauses, looking down at Jalyn who stood there dazed and confused at his ranting. Desmond calms himself down and sits at the top of his 'throne'.
"You know, I wanted to go to Pain For Pride that year. This entire company was changing faster than I could keep up and if I wasn't arrested, I probably would have still been lost in the shuffle of it all. I just wanted to be myself, represent my country and my culture"
"Wait, Australians have a culture?" It raced through Jalyn's head.
"You know how everyone wants to be King, right? A golden throne, all the pageantry and shit. I had this grand vision of coming out on a throne. A slab of beers stacked in an old trailer you would find outsider yer da's place, being pulled by the most bogan car you could imagine"
"Bogan? Oh redneck, I KNEW THAT ONE!"
"But it's a dream I don't think I'll ever live." Desmond's usual cheerful mood changed to just straight depression as he wrestled with the regret of unfilled hopes. His days were done, he was never coming back. It was never about titles or success, just being himself, his bogan ass self on the grand stage.
"Oi, I'll train you. You want to go to Pain For Pride as Champion, right?" Desmond asked.
"I just want to continue doing what Jamie did. I just want to follow in his footsteps, follow his path to success. I trust everything he's taught me so far, I don't have any reason to doubt him. I don't care if people think I'm becoming a carbon copy of him, he's giving me the tools to someday carve out a path of my own." Jalyn replied with pure confidence and belief in what he was saying, what he's been taught and where he's headed.
"And Pain For Pride?" Desmond prodded at.
"Pain For Pride is the greatest stage there is. I still have a lot of doubts about myself, and what I can do, but I feel if I can go to Pain For Pride and walk down that ramp as Champion, with the belt that he elevated to a new level and has so much history with, I know for certain that I'll be right."
Desmond sinks into his 'throne' with a smile on his face. "Fair enough then. But be warned, I've got high standards! Like a one armed brickie in Baghdad high!"
"...what?"
"So there's no time to waste!"
"...when did he meet a bricklayer in Baghdad?"
"You need to be in PEAK physical condition for this match! I don't know anything about this Justin Windgate flog, but you can't be the same fruit loop self you were at Shock Value." Desmond proudly says. "Don't worry, I'll do a better job at preparing you for this than Mr. Figjam did!"
"Figjam?" Jalyn responds with, again, confusion.
"Ah. Mr. 'Fuck I'm Good, Just Ask Me' Jamie O'Hara! He has such a high and arrogant opinion of himself you know? I don't even know how you managed to survive all this time under him. I would have ran for the hills after day one. I don't even know how his wife puts up with him" Desmond's rambling bored Jalyn, but Jalyn tried his best to remain interested.
"But I'm his best friend after all--"
"Are you?" Jalyn cut Desmond off, questioning the legitimacy of what he said.
"OF COURSE I AM! WE'RE BLOOD! NOT LITERALLY, BUT WE'RE BOTH FROM THE SAME PLACE. NOT LITERALLY, BUT THE SAME COUNTRY. WHO DO YOU THINK TAUGHT HIM TO BE THE ALCOHOLIC HE IS TODAY?"
"Is that something to be proud of?" Jalyn wondered in his mind.
"HE NEEDS ME!"
"Didn't he bail you out of prison?" Jalyn again wondered in his mind.
"THAT'S WHY I DIDN'T HESITATE AT ONCE TO COME HERE!"
"The text messages proved otherwise. What did you mean by "punching cones"? Did you mean drugs?" Again, Jalyn wondered.
"Um, excuse me"
Another voice reverberated throughout the gym, catching both Jalyn and Desmond off guard. A man stands by the door with an Uber Eats bag in his hand and a phone in another. "I have a kebab for--"
"MY KEBAB!" Desmond yelled as he raced down from his 'throne' of beers and snatched the bag from the delivery driver's hands. Desmond rifles through the bag and pulls out a kebab. "YES BABY, COME TO ME. I'M SORRY FOR DOUBTING YOU JAMIE!"
"I don't get this excitement over a wrap…" Jalyn questioned. "Wait, are you crying?!?"
"I get very emotional about these things!
" Desmond responds with a tear running down the side of his face.
---
When do you know it's time?
Time to grow up.
Time to move on.
Time to break up.
Time to make that great leap in your career.
Time to call it a day.
Time to give up.
Time to keep going.
I don't believe we ever truly know it for certain, rather it's a simple gut instinct that wills us forward, encourages us and emboldens us to make that decision. Maybe it's like leaves on a tree, changing colour in their twilight days before falling from the tree and withering away; a variety of indicators telling us the time has arrived. Our hearts don't race as much as they used to, or race more than they once did. Maybe our minds don't look forward to the day, or perhaps the day is all they can think about. When it's time, the realisation arrives only in the aftermath, once we've made that choice or the hands of fate have made that choice for us; we can never truly be aware that we're making the right choice or that the right choice is being made for us until we can accept it thereafter. Stubbornly, we reject it when it isn't ideal for us. Nobody wants to give up on their dreams until their dreams become a true impossibility, not simply an illusion of impossibility. Nobody wants to break up with the one they love until they begin to hate the very person they believe is their world, who they believe owns their heart. Nobody wants to grow up, to become old, until the reality of life itself comes crashing down upon them. And in this business, nobody wants to lose what they have become, what they have achieved, until someone finally rips it from their grasp. Everyone pushes forward until they can no longer move forward at all. When it's time, it's time. It's the inevitable conclusion to all things, all journeys, all successes and all failures. Nothing can or will last forever. I look at Jamie's success - the World Heavyweight Championship and the very title I chase now, the New Breed Championship - as reminders that no matter how much you may excel at this, no matter how good you may be as Champion, the time comes when you're removed from your perch. Five years after he was removed as the New Breed Champion, I find myself standing on the precipice of continuing where he left it. Perhaps this is why it's time, this is the indicator that signals my ascendance to Championship glory. At the very least this serves as the terminus of my journey to EAW, out and back again. Whatever happens, no longer can I run behind being a mere student, no longer can I hide behind the excuses of being unprepared or finding my feet. Regardless of the result, I can't find myself stagnating in a place that doesn't serve me any good. Time, is it really it? Time to be a Champion, time to put some permanency on my existence in this company, in this industry as a whole? I've worked so hard, worked for so long, fought more mental demons than I ever thought was possible. I used to think rainy days followed my depressing mood, somehow capable of changing the weather purely based on my mood. But even when the sun shined I still felt like shit, still felt miserable. Now though? No more doubts, no more insecurities, no more thinking that I can't. I realise that everything is possible; I have every tool needed to succeed, I've been taught every nook and cranny, what makes some a Champion and what relegates others to a life of mediocrity and a struggle for a whiff of relevance. Of course it's my time, of course this is the title I MUST obtain, of course this is the stage that I MUST do it on. Because what if I miss? Miss on this opportunity I've been sitting on for the last two months? It would become wasted, it would become completely and utterly wasted if I do not win. If I had lost it sooner, I could have thrown myself into Grand Rampage. And that's why I refuse to fucking lose no matter the opponent before me. I'm not going to hedge my bets on what could be, what might be, what should be. Before me is a chance to become the New Breed Champion, continue walking in the same mounds on the ground that he carved out and where others have fallen, where their tracks have stopped I'll continue to follow his.
Because I'm Jalyn fucking Garcia.
The student of Jamie fucking O'Hara.
And this is my fucking time.
Do you feel those chains around your legs, Justin?
Tightening with every passing week, holding you back from reaching new heights?
You face greater opponents. Cage, Chris Elite, Visual Prophet more recently. And you feel as if this can become your new norm - no more Angel De Plata Jr's, no more Gwyn Gilfried's, no more lowly competition to waste your time. You believe you can get better, get faster and get stronger by facing tougher opponents; steel sharpens steel afterall. Though before you can feel this new normal become your reality, reality snaps you back down - down to me. I was taught that the New Breed Championship can become a detriment to those special few who truly represent what that title stands for. It exists in a niche, limited to only being competed for by those of a particular rung of the ladder. Nobody moves down to the title, nobody on a higher rung wants to step down to it. The Champion is bound to a set place and no matter how well they may excell at facing more respected and revered opponents, at best they only expedite the date until the belt is removed from their waist. The except being unless you raise the standard of contendership so high that it thins the competition right out. In the 200+ days Jamie held that belt, how many times do you think he defended it? Four. Just four times. Because nobody could match him. And even with his elevation of the bar, that belt was still a weight to him, those chains still existed around his legs. I wonder how you feel? Most don't ever feel it. Snap their fingers and poof, gone in the wind was the time that they were ever Champion at all. They don't leave an impact, they don't leave a legacy, they never do something meaningful or significant as Champion at all but rather they become another entry in some column tracking the history of the title and the days they held it. Have you raised it? Have you done enough with the belt in these short three and a half months to feel the title you thought signified the complete ressurection of your miserable career become dead weight? Bringing your head beneath the same waves you've fought so hard to overcome? Can you say you've raised the standard for your contenders? Have you brought the New Breed division to a place where it's Champion - present and future - can be respected in their matches against World Champions? If you're ready to depart with that title then the answers are yes. The title has become a weight, it's become a detriment to your forward progression. The question then becomes whether or not you're content with continuing to carry it and pass on the opportunities that come with this time of the year. You're not in the Grand Rampage, if you weren't defending that belt against me you could be in with a chance to headline the greatest show for a World Championship. Come Pain For Pride, you would be defending that weight instead of challenging for the 24/7 Contract or Cash In The Vault. Opportunities - greater opportunities - begin to pass you by and for what? Superficial statistics that prop this reign up? There's no doubt you're primed and ready for greater things, to seize greater opportunities. Like I said, nobody wants to lose what they have become, what they have achieved, until someone finally rips it from their grasp.
But I will rip it from your grasp regardless if you are content with what you have achieved or not.
Let's make a correction from what you said the other week, "what it truly means to be the New Breed Champion". No, no. See I'm trained by the best. I have been taught the inside and out by the best. Your reign is a fraction of his. Your career was eclipsed by his in an instant. Boxers study Muhammed Ali, not Kristian Laight. Quarterbacks study Tom Brady, not Ryan Leaf. Let's be honest, I'm not going to be studying Justin Windgate anytime soon. I'm not like your previous four contenders, I have more clarity and a greater understanding than them and hell, more than even yourself; don't fool yourself into believing that holding that title means you hold some fictitious higher ground. I don't care how hard you fought, how valliant you were to continue fighting despite the injuries you accumulated in your previous defense because we all get injured, we all fight through injuries and having resilience isn't the badge of honor you tried to pass off. Being the New Breed Champion isn't a self-serving, selfish desire, it's one where you make those around you better. You raise not just yourself but your challengers, your contenders, your threats but more importantly your peers to a level where the title itself becomes a symbol of what's to come. Even if the Champions before you failed to make that title mean something, it doesn't excuse you to become self-centered in your reign. If being the New Breed Champion means that you fight through pain inflicted, if it means enduring one night and still showing up the next then fuck me dead the New Breed Championship is just a generic piece of shit with no meaning to it other than being just another Championship. The one reason that makes it important, that makes it worth competing for and respecting instead of just being a shiny toy for the dredges of this company to fight over is that it represents the future, it represents the next generation, it represents the people who SHOULD go on to achieve great things. I hate to break it to you, the idea of "fighting spirit" is as overused and worn out as it gets. It's not fucking impressive, I had volts of electricity race through my body one week and two weeks later I'm in a ladder match but I wasn't jerking myself off over some false sense of resliance and perserverence now was I? Every Champion fights through pain, every Champion fights through whatever injuries they have because that's the expectation, not a realisation. The fact that I need to educate you on this, to show you the significance and the meaning of that belt you hold proves to me that I just wasted my fucking breath about that title weighing you down. I'm starting to understand why your career was dead for eight years but hey, at least this time you can pat yourself on your back for being Champion for three and a half months instead of an insignificant month. But like that National Extreme Championship reign has not once been mentioned or alluded to - nor your name, for what it's worth - for all these years, your time as New Breed Champion will become just as forgettable, as irrelevant and as worthless.
I'm a fair person Justin.
Truly, I am.
I was taught to be fair, to be kind to those less fortunate than yourself. There's a few reasons why I waited until Grand Rampage for this match that I've already touched on not just now but a few weeks ago on Voltage too. There's just one I haven't quite spoken about; fairness. I could have shown up to your brand - Dynasty or Reckless Wiring - and taken that title. I could have challenged you to show up on MY brand - Voltage or Shock Value - and taken that title. It will still be looked back at as a rather sad and pathetic reign - a brief feel good moment of a relic from the past reemerging and becoming Champion - regardless if I took it on your show or mine, but waiting until now, until Grand Rampage, simply gave you time to enjoy being Champion even if it's for a fraction longer. I've been the black cloud on your horizon for almost two months at this point, slowly getting closer and closer; that storm threatening to fuck up everything you have amounted. You believe that you don't get the kind of respect a Champion deserves from his mere contenders and while that may be the case for those previous four to come for your title - Angel, Gwyn, Sturgis, Simmons - the simple reality that you're still Champion at all while I've had this match in my back pocket is more than enough proof that I have treated you with the appropriate amount of fucking respect that you fucking deserve. You say that you're not scared? I don't intend to intimidate for two reasons. I don't have a reason for others to be intimidated of me and that intimidation doesn't exist until that bell rings. Because everyone wants to put on a brave, brave face. Everyone wants to put forth a persona, an ideal version of themself that doesn't fret what lies ahead of them. You build walls or rather a facade that attempts to blind people from what you feel inside. Even if you truly don't feel it, even if you convince yourself that there's no reason to be intimidated or the kind, it exists. Any day could be your final day as Champion and I have no doubt that somewhere in your being that there's a part of you that fears no longer being the New Breed Champion. Nor do I doubt that there is a part of you that fears your career regressing back into the grave it emerged from the moment the title slips from your grasp. I have my fears, my concerns. Jamie taught me it's okay to have them. But this isn't one of them. This isn't a case where I fear losing because this? This is my moment. Where everything has aligned so perfectly for me; the narrative cannot be better, momentum could not be greater. And for the last near two months you COULD have spent it lapping up being a Champion. You COULD have spent it enjoying having that belt around your waist. But instead you've wasted it. Just like your reign in general, you've wasted it all. You categorize me in the same way as you've done to opponents beforehand as if we're all just the same and this victory of your's is a forgone conclusion. I should feel disrespected, I should feel quite insulted at the naivety and the stupidity, but oddly I'm not. Instead, I feel more assured than I did when I won this contendership. Not because of my own inflated ego, my confidence or anything of the kind. I simply realised you're not the Champion I thought you were. I don't think it's hard to know when it's time. When you step back, it becomes pretty clear. In wrestling, sometimes the opponent is simply too great and nothing else matters. Sometimes you simply arrive at a wall that's too tall to climb, an obstacle to grand to overcome. Not all stories are told equal; not everyone has a happy ending, not everyone is met with a tragic conclusion. Some get to walk away into new lives, some don't get to walk at all. And sometimes a Champion can not quite live up to the expectations they and others set for their reign. Not because they lacked the heart, the will or the determination. Or the knowledge and understanding to succeed. Rather a clashing of two forces where one overpowers the other. In the end, I can be critical of you Justin but the success or failure of your reign isn't for me to judge. Your quality as Champion is determined by others and being defeated by me doesn't sway that opinion. How could it? To some, I'm just a kid, too young to know what's best, dismissed for a lack of size, doubted for a lack of experience. Yet I cast a shadow a great as anyone else. I'm a product of someone's teachings, I'm the embodiment of someone's cumulative success. This is my time, my moment and my opportunity to build my own legacy.
​
Last edited: