Messages

94
Likes

133
Points

33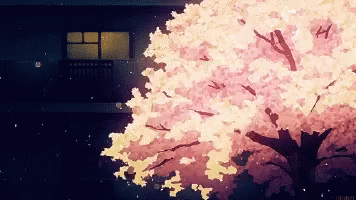 ​
Nickname(s):

The Killswitch, Kai-Kun, Han Zolo
D.O.B:

December 10, 1993
Residence:

Melbourne, Australia
Height:

6' -1''
Weight: 218 Lbs.
Picbase:

Jimmy Havoc [non-mask]
Brash, impressionable and sometimes ruthless, Kai is a tactical genius and a master at the art of putting his body through the extreme. His past is soon catching up to him as the people he once left behind are showing up in his life again. Unlike those who go above and beyond for the mere spectacle of gratuitous violence, Zolomon is calculating in every move he takes. His in-ring psychology is off the charts, having honed much of his wrestling style from South-Asian combat backgrounds as well as his past as his past as a private military personnel.
Disposition:
Face, with an edge. Zolomon's no goody two-shoes, and although he will never resort to cheating, he won't allow to be taken for granted and will shut any attempt done by his opponents to run their mouths off on him. No exceptions.
"Devil Trigger"
by Casey Edwards
Wrestling Style:

Mix of hardcore and brawler with a pinch of showmanship. Kai is nimble in the ring for someone his build, and it's not out of the ordinary to see him take high risks from the top turnbuckle. His basic moves rely on heavy chaining from attack to attack, in quick succession. Ever the showboater, his mantra of never being "out-extremed" is something he takes very seriously. He excels in matches with chaotic setting and / or weapons. His intense love for chaos does not mean he is reckless, Kai is a brilliant ring general and tactician who precisely calculates every move, every risk. If he can still walk out on two feet after everything's said and done, no matter how bat-shit insane the risk, he will try to do so.
Tendency to Cheat: [

X

] Never
Attributes:
Striking
IIIII

IIIII
Technique
III
IIIIIII
Submission
IIII
IIIIII
Aerial
IIIIIII

III
Defence
IIIIII

IIII
Teamwork
IIII

IIIIII
Endurance
IIIIIII
III
Durability
IIIIIII
III
Charisma
IIII
IIIIII
Favourite Match Type:

Last Man Standing


Least Favourite:

Tag Team


Weapon of Choice:

A staff with electric diodes on both ends which he calls the "Kara Danvers". A shocking experience indeed.
Common Moves:
Backhand Chop
Butterfly Suplex
Crossface
Diving Crossbody
Dragon Screw
Heel Kick
Double Underhook followed with multiple elbows
Flapjack
Shotgun Kick
Knife-Edge Chop
Liontamer
Reverse STO
Spike DDT
Uppercut to cornered opponent
Lariat
Sitout Jawbreaker
Baseball Slide
Diving Clothesline off barricades
Double Leg drop
Monkey Flip to cornered opponent
Tilt-A-Whirl-backbreaker
Tornado DDT
Sunset Flip Powerbomb
Signatures:
Eldergod Killer

[Super RKO to opponent perched on top turnbuckle]
Ride the Lightning

[Slingblade after rebounding off the ropes, usually a counter]
Voltage Overload [Repeated Stomps to seated opponent in the corner, followed by a low-angle superkick to the face]
Finishers:
Death Grid

[Wristlock into short arm elbow smash]
Bloodbend [Dragon Sleeper submission, if opponent fails to tap, transition to rolling cutter]
Super Finisher:
Plan C

[Top Turnbuckle arm trap headlock driver, sometimes onto foreign objects]
x1 Rising Star of the Week #187
Winner of 2019 Bloodsport "Ultimate Opportunity" barbed-wire ladder match
​
Last edited: