Roberto De La Rosa
EAW ROSTER
Messages

193
Points

63
Location
Wrestling Name: Roberto De La Rosa

Picture Base: Santos Escobar

Current Nicknames: El Padrastro (The Godfather), Painmaker, El Artista Del Dolor, God's Favorite Soldier

Height: 6'2"

Weight: 225 lbs

Birthday: October 31st, 1997 [25 Years Old]

Hometown: Hidalgo, Mexico

Currently Residing: Cancun, Mexico and Miami, Florida.
CHARACTER INFORMATION
Disposition/Alignment: Ruthless Tweener

Gimmick: Roberto De La Rosa is a prideful, religious, and ruthless man who ran with the Cartel of Mexico. He loves the idea of fame, and likes to be wealthy but what he loves more besides that and causing and delivering pain is his familia, his family. A typical criminal boss turned wrestler who uses his past knowledge in crime to better his career in EAW so he can make his family, country, and legacy proud by any means necessary. He has recently been obsessing about the family heirloom luchador mask he has yet to be passed down by his ancestors and has his mind set on finally earning the right to that mask by accomplishing something great in EAW…

Character Bio: After countless of successful jobs, Roberto got bored and decided to make some extra money on the side. Being trained by many of the luchadores of Mexico, De La Rosa decided to test the waters of EAW and came to America to see how far he can get in the wrestling business itself with his connections down in Mexico, and his beautiful valet, Esmeralda De La Rosa. (Pic Base: Sofia Cromwell). After months of delivering pain, and accomplishing his goal of costing Abel Atami the Ultimate Opportunity match and almost winning it, Roberto felt like he was losing his humanity, and thus reached out to one of his oldest friends in the church, Ernesto Iglesias (Pic Base: Willem Dafoe), a priest with questionable moral code for a priest. Now, Ernesto helps his friend Roberto prepare for matches, and questions about morality, and humanity. As he listened to Ernesto, he began to become more ruthless than before, until he felt the embrace of the fans as they cheered his name. As he felt the love, he began to walk the grey line between good and evil; using both the darkness and the light to become the best version of himself. After making it to the final five at Pain For Pride XV, De La Rosa has began to revert back to his old self before he trained to become a wrestler but using his new acquired knowledge to better his position in EAW by any means necessary. After losing his first match of Season 16, Roberto realized that he needed more friends in the business, and so called upon his family down in Mexico in the luchador business to come aid him in his road to glory in EAW. His two cousins, Diego De La Rosa (Pic Base: Joaquín Wilde) and Javier De La Rosa (Pic Base: Cruz Del Toro) answered the call and now it is their mission to aid their cousin no questions asked!
​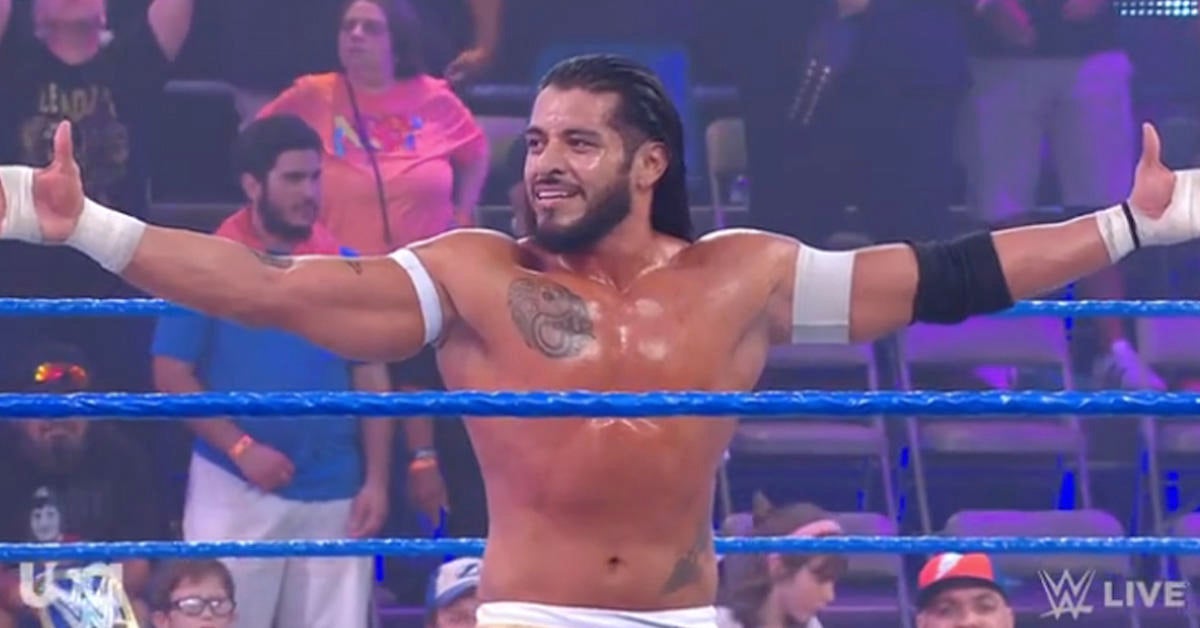 On Screen NPC's
:
Wrestling Name: Esmeralda De La Rosa

Picture Base: Sofia Cromwell

Height: 5'8"

Age: 21 Years Old

Esmeralda De La Rosa is a smart strong independent woman, who tries to lead her man towards a successful path. While Roberto is a cold hearted bastard, Esmeralda shows a bit more compassion and pity for the victims of her husband, but as soon as they step out of line and/or disrespect Roberto or herself she becomes as cruel as her husband. Her only goal right now is to help her husband reach the top of EAW and she'll do whatever it takes for him to be successful!
Wrestling Name: Diego De La Rosa

Picture Base: Joaquin Wilde

Height: 5'10"

Weight: 210 lbs

Age: 22 Years Old

Diego De La Rosa is the oldest of the two cousins that Roberto De La Rosa called upon to help him and his wife in EAW. Their main job is to keep Esmeralda protected while Roberto does what he does best, and cause pain inside that ring. Diego De La Rosa is the stronger of the two cousins, and the brains as well. He uses his strength and smarts to complete any and all request given to him by Esmeralda and Roberto. He is loyal to his core and will rather be killed than let any harm come the way of his cousin and his wife.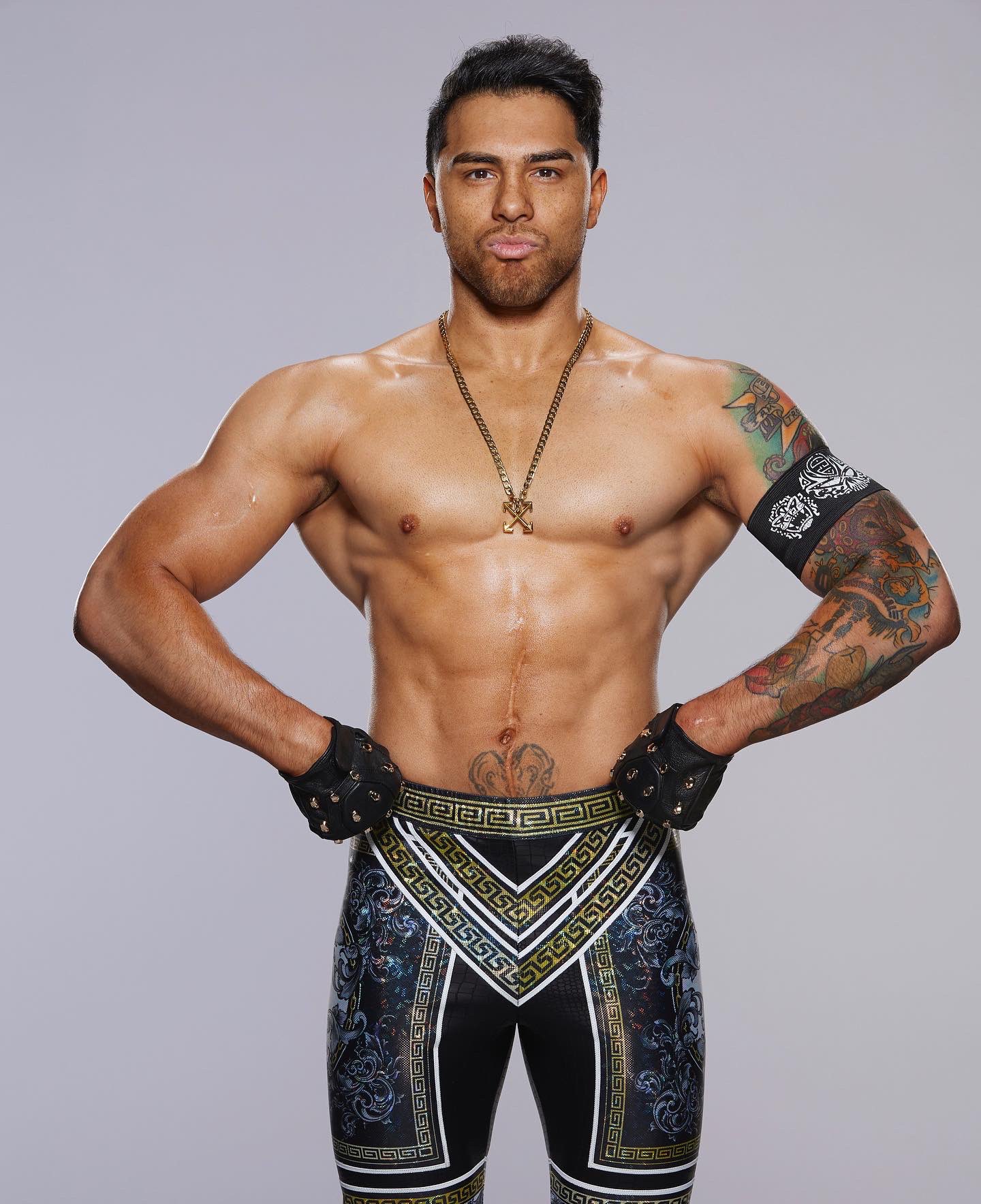 Wrestling Name: Javier De La Rosa
Picture Base: Cruz Del Toro
Height: 5'8"
Weight: 180 lbs
Age: 21 Years Old
Javier De La Rosa is the youngest of the two cousins Roberto De La Rosa called upon to help him and his wife in EAW. Javier De La Rosa is the faster and more bold of the two cousins. He uses his quickness and athletic prowess to keep any enemy on their toes. His boldness can get him into trouble, as he never knows when to retreat and like his brother he is loyal to the core and will not let any harm come to his cousin and his wife as well.
RINGSIDE INFORMATION

Theme Music: Soy- by Santa Fe Klan.​

Special Entrance: Roberto De La Rosa coming out with a custom made designer suit, wearing luxurious jewelry and puffing a cigar as his cousins and beautiful valet Esmeralda follows him and Esmeralda begins to slowly remove his clothing as his ring gear is revealed. As she finishes, De La Rosa throws his cigar to the floor and stomps it as pyro starts shooting wildly and a Mexican Flag is suspended behind him.

MOTIVATIONS





What are your character's motivations for competing?

Pride of his people, showing the world he is the toughest son of a bitch coming from south of the border, and most importantly; familia (family).

Tendency to Cheat:

Sometimes If Needed.

IN-RING INFORMATION

​

Wrestling Debut:

Mid 2018 down in Mexico.

Favorite Match Types:

Deathmatch

Pelea De Apuestas

Ojo Por Ojo

No Holds Barred

Extreme Rules.

Least Favorite Match Types:

First Blood Matches.

Multiman Matches.

Favorite Weapon:

Brass Knuckles.

In-Ring Achievements:

Beef of The Week- MVE #300

Rising Star of The Week- MVE #308

Beef of The Week- MVE #317

Rising Star of The Week- MVE #338

Rising Star of The Week- MVE #347

1. Side Suplex

2. Big Boot

3. Running Knee

4. German Suplex

5. Clothesline From Hell

6. Moonsault

7. Lasso From El Paso

8. Dropkick

9. Mounted MMA Punches

10. Big Elbows

11. Saito Suplex

12. Back Elbow

13. Judo Throw

14. Flatliner

15. Double Leg Takedown

16. Springboard Moonsault

17. Backbreaker

18. Springboard Reverse DDT

19. Sitted Fake-Out Meteora Into A Slap

20. Hurricanrana

21. Knee Balanced Enzuigiri

22. Cuerno De Chivo- Fury of big elbows until the opponent is groggy followed by a running dropkick.

1.

El Pegue De Mezcal:

Two handed chop to the throat turned into a lifted rolling cutter.

2.

Border Crasher:

Springboard Knee to the face.

3.

White Rose:

Springboard Reverse Frankesteiner.

4.

Talon De Águila:

Spear

5.

De La Rosa Classic:

Starts as a regular suplex turn into a massive DDT.

1.

The Calling Card:

A Piledriver

2.

Car

tel

Exe

cution:

Rear Naked Chokehold

3.

Grito Mexicano:

Spinning High-Cross Sitting Powerbomb

1 UF:

El Último

Gr

i

to

Mexicano

:

Turnbuckle Assisted Spinning High-Cross Powerbomb

2 UF:

Polvito Blanco:

Outside Running Dropkick from Apron

NOTES

The longer a match goes, the more Roberto De La Rosa is prone to throwing out the rule book. He also doesn't care for anyone's safety in the ring, and if the match has no rules, De La Rosa will go all out in the ring maybe even injuring and or almost killing any man inside that ring. Esmeralda is his biggest Kryptonite; if anyone touches, targets, or threatens her Roberto loses all the care in the world and only focuses on saving his woman and hurting the man or woman behind the actions against her. Usually his cousins come to the aid if folks try to use Esmeralda to gain the advantage against Roberto. During matches, he tries to rile up the fans even if they don't agree with his methods inside the squared circle.​
Last edited: