The OG
EAW ROSTER
GOAT
EAW Hall of Famer
BASIC INFO
Ring Name:
Kendra Shamez
Nickname(s):
The OG Vixen
Height:
5'10
Weight:
144 lbs
Hometown:
Buffalo, New York
PHYSICAL DESCRIPTION
Pic Base:
Charlotte Flair
ENTRANCE DESCRIPTION
Theme Song:
"Needles and Pins" by the Deftones
Detailed Entrance Description (Optional):
Kendra walks onto the top of the ramp with her signature robe with her last name, "SHAMEZ" printed on the back with rhinestones. Kendra smiles as she warmly embraces the EAW universe. Kendra walks down the ramp and before entering the ring, she takes a look around at the screaming fans and blows a kiss paired with a flirty wink.
WRESTLER'S IN-RING INFO
Disposition (Face, Tweener, Heel):
Face
Gimmick (20 words or more):
The legendary Kendra Shamez has had a vast history with Elite Answers Wrestling. Kendra has had a lengthy amount of accomplishments under her belt during her ten-year run. She has gone from one of the main pioneer of the Vixens division to at one point being the longest reigning Vixens Champion to Dynasty General Manager to Specialist Champion and now one of the backstage authoritative heads of Empire. Kendra has a strong belief that she has paved the way for the new Empire talent and now wants to dedicate her time and effort to build stars that will carry on her legacy and continue to pave the way for talent that has yet to come. Kendra is passionate about her work and will always put EAW's best interest before anything. She is a mogul, a business woman, a creative genius. But most importantly, she is THE OG.
Specialty Match:
Submission Match
Weapon of Choice:
Brass Knuckles
WRESTLER'S MOVE-SET
Signature Moves (7 Max):
Knife edge chops to the chest on a cornered opponent
Moonsault from the top rope
Back Breaker
Camel Clutch
Spinebuster
Lionsault
Dropkick
Diving Crossbody
Spear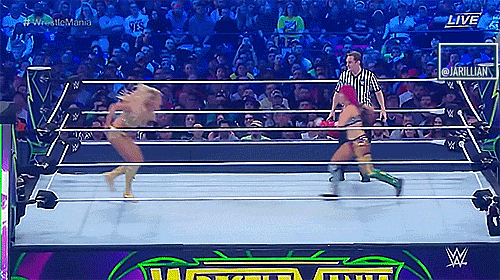 Finishing Moves (3 Max):
'Shameless Grace' -Figure 8 Leglock
'Sunset Peak'- Octopus Stretch
'The Bitch Treatment' - RKO​