E.O.E.
EAW ROSTER
Empress of Elite
Messages

675
Points

93
Location
Team Name:
The Prescription
Team Members:
Dr. Bethany Blue and Sheridan Müller
Picture Base of Each Member:
Britt Baker | Ronda Rousey
Combined Weight:
260 lbs.
Team Disposition/Alignment:
Ruthless Heel
Team Gimmick:
Two top women in the EAW that have come together out of respect and the opportunity to work together to bring their styles together in total dominance in both singles and tag team divisions.
Theme Music:
"Enemy" by Sevendust
CLICK HERE TO LISTEN
Entrance:
As the lights go out, the strings to the theme start to play, a lone spotlight shines on the entranceway as Dr. Bethany Blue appears, turning her back as fireworks start to play and the chorus to "Enemy" by Sevendust blasts throughout the arena, just then Sheridan Müller walks out past Bethany as the Doctor looks on with a smirk on her face. Sheridan storms to the ring all business while Bethany is seen interacting with the fans, really acting arrogantly, and giving them unsolicited medical advice.
Announcer: From Miami, Florida and München, Deutschland respectively! At a total combined weight of 260 lbs., Dr. Bethany Blue and "The Starkiller" Sheridan Müller, THE PRESCRIPTION!!!!
Sheridan prepares for the match and poses in the ring all serious as Bethany stands on the second rope, spreading out her arms as both ladies then start discussing strategy in their corner before the match starts.
In-Ring & Entrance Attires: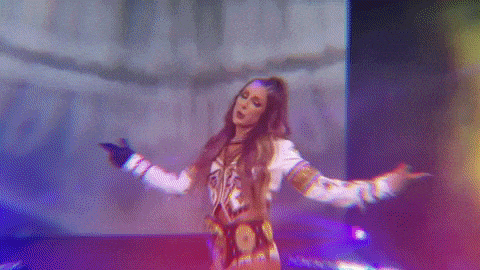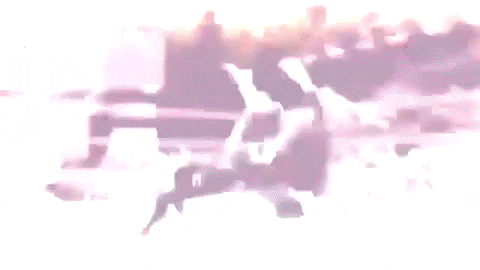 Tendency to Cheat:
Bethany - If Needed (But don't ever accuse her of it) / Sheridan - Never
Motivations:
Passion – they just want to wrestle and don't care about anything else
Glory – they just want to win and don't care about anything else
Gold – they want to win as many championships and achievements as they can
Punishment – they just want to hurt people as much as they can
Platform – they want fame and influence
Wrestling Debut:
As a Tag team in Season 16 - 2022
Strengths:
- Determined and respectful to the business and themselves, these two women work so well together, they are a well-oiled machine mixing their two styles to become lethal.
- Bethany and Sheridan are perfectionists, they will accept nothing less than victory.
- Are veterans now in the ring and nothing can get past them. Both women understand what needs to be done and will do whatever it takes to succeed which translates to success as both have the same goals.
Weaknesses:
- They are a new team and haven't been teaming long.

- Both women are very successful singles wrestlers, and both want to flourish in all divisions.
In-Ring Achievements:
Sheridan Müller – Vixen's Champion, Vixens Cup, Rookie of the Year (2016), Women's Match of the Year (2016)

Dr. Bethany Blue – Empress of Elite 2022, Interwire Champion, Specialists Champion, "Next Up in 2022" Award Winner.
Common Moves:
- Aided Double Suplex
- Double Dropkick
- High/Low Strike (Bethany high, Sheridan Low)
- Double DDT
- Whiplash Splash into the Corner
- Spinebuster/Leg Lariat Combination
- Bear Hug/Flying Clothesline
- Slingshot Catapult/Knockout Punch Combo
- Double Bulldog
- Double Hip Toss
Signature Moves:
- CTE – Sheridan powers them up off the mat face down by the legs, Bethany hits the "Concussion Protocol" curb stomp as Sheri drops them face and chest first into the mat simultaneously
- Blunt Force Trauma – Dr. Bethany Blue hits a TJD Superkick just as Sheridan hits a big boot to the back of the same head of the opponent crushing their skull. Could be a quick match finisher.
- Pain Management – Sheridan does a Deadlift Powerbomb as Bethany comes from behind and hits the Grade C2: Air Raid Crash at the same time.
Finishing Moves:
- The Overdose – Inverted Sharpshooter by Sheridan while Bethany has the Say Ahhh: Second Dose Mandibular claw/Rings of Saturn combo locked in, there is no escape and forces the tap out or pass out.

- Lethal Injection – This sees Dr. Bethany Blue hit the Code Blue (Heart Punch) right into the Sherplex by Sheridan Müller for the immediate 1-2-3
Dr. Bethany Blue was always a fan of Sheridan Müller when she was trying to break into the business, but she didn't debut until she had left. Bethany made a name for herself in the EAW and became the Empress of Elite, but Sheridan returned and challenged the Good Doctor first which did surprise her, but both fought in a Fighting Pit Match, both women after the match gained the respect of one another and a friendship that was based on competition but soon became friends. Now the two combine forces while still concentrating on their singles career to also dominate in the tag team scene.
​
Last edited: