La Pantera Sexual
EAW ROSTER
Hardcore Champion
EAW Hall of Famer
Messages

1,314
Points

113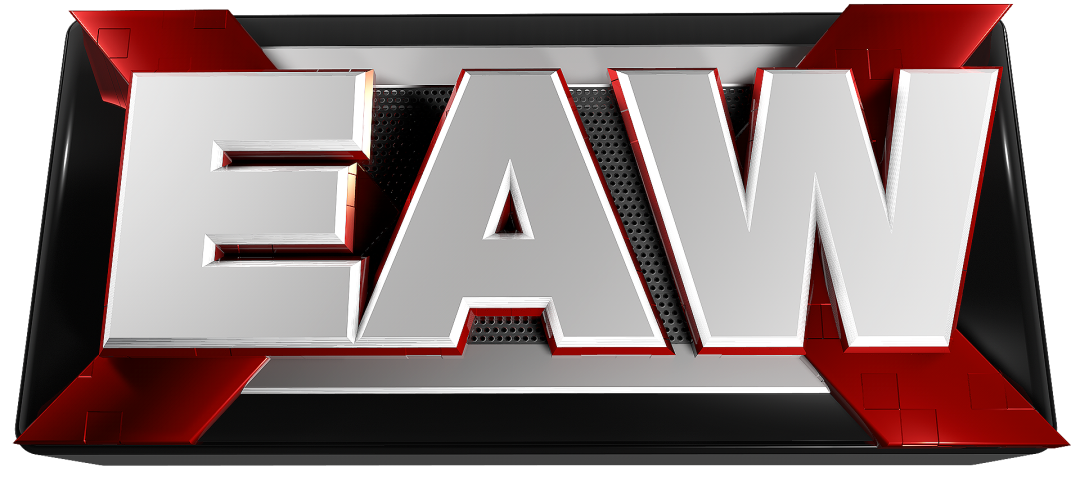 ELITE ANSWERS WRESTLING CONTRACT

​
BASIC INFORMATION


Birth Name:
Unknown
Wrestling Name:
TLA
Picture Base:
Andrade "Cien" Almas
Current Nicknames:
La Pantera Sexual, The Baddest Hombre on the Planet, The Franchise, King Kale, The Flying Taco, The Lucha Thug, The Mexican Warrior, The Beastin' Badass, The Feastin' Fighter, The Rope, The Mexican Mutilation Machine, The Realest Revolutionary, The Prophet of Allah (formerly), La Pantera Negra (masked persona)
Height:
5'9''
Weight:
210 lbs.
Current Weight Class:
Welterweight (210 lbs. and under) - Sometimes if TLA don't take a huge shit in the morning he ends up in the next weight class
Date of Birth:
09/11/1991
Place of Birth:
Tlaxcala, Mexico
Now Resides:
The Poon Palace in Miami, Florida
CHARACTER INFORMATION


Disposition/Alignment:
Face
Gimmick:
TLA is a badass veteran international luchador who has won championships in various promotions all over the world. In the ring, TLA is known for going hard with his combo of high flying maneuvers alongside old fashioned street brawling. TLA has fought everywhere from underground fight rings to the largest arenas in the world and through all the wins and losses one thing has remained consistent. TLA can't stop and won't stop. A rabid fan of wrestling himself TLA is fiercely loyal to his fanbase which has gone under numerous names such as the TLArmy, TLArmada, HusTLAz, and ouTLAwz. TLA generally is an honorable fighter but due to his rebellious street fighter background won't hesitate to cheat or use dirty tactics against fuckboiz who he and the fans feel deserve it. Outside the ring, TLA is known as the owner of Sexual Panther Productions, SPP's various films, and it's most famous product The Poon Palace, a chain of nightclubs he has set up all over the world where record breaking amounts of puss gets crushed on a nightly basis.
RINGSIDE INFORMATION


Theme Music:
'Ambitionz az a Ridah' by Tupac
Entrance:
TLA has been known to come out to the ring in various lowriders. Sometimes TLA comes to the ring with his longtime companion Steroid Dawg on a chain which he ties down near the ring. TLA is frequently accompanied by his bitches from the Poon Palace also such as his longtime business associates like Michelle McGillislutty and Gloria Tightpussy. Sometimes his bitches are also on chains.
In-Ring Attire:
Entrance Attire:
Segment Attire:
Tendency to Cheat:
If Needed
Motivations:
Financial Gain – they want to get rich through competing
Passion – they just want to wrestle and don't care about anything else
Glory – they just want to win and don't care about anything else
Gold – they want to win as many championships and achievements as they can
Punishment – they just want to hurt people as much as they can
Platform – they want fame and influence
Other – All of the above, TLA is extremely motivated by everything
IN-RING INFORMATION


Wrestling Training:
Self-trained in the school of the streets
Wrestling Debut:
2007
Favorite Weapon:
Lead pipe (sometimes detached from the end of his pimp cane)
Favorite Match:
Street Fight
Least Favorite Match:
Submission Match
Strengths:
High Flying, Brawling, Resilience, Quickness
Weaknesses:
Technical Wrestling, Anger Issues/Attitude Problems, Big Dudes (if they can catch him)
Promotions:
TLA has prolly been fired from more feds than you have been in.
In-Ring Achievements:
See wiki (under construction)
Common Moves:
- Suicide Dive
- Zig Zag
- Tiger Suplex
- Mandible Claw
- Hurricanrana
- Headscizzors
- Moonsault
- Springboard Splash
- Dragonrana
- Fast Striking Combos
Signature Moves:
Minimum of two (2), maximum of six (6)
- '305' –
Tiger Feint Kick/619
- '420' –
Shooting Star Press
- 'Swag Shot' –
Pimp Slap
- 'Very Mexican Uppercut' –
European Uppercut
- 'Cartel Kick' –
Pele Kick
- 'AR15' –
Lasso from El Paso
-
'Desmadre' –
Rebound Sitout Powerbomb
- '
Walk Da Walk' –
Komander Rope Walk Dive to Outside (https://www.youtube.com/shorts/ZkQ6kI1e0S4)
Finishing Moves:
- 'Burnout' –
Corkscrew 630 Senton
- 'Mexican Destroyer' –
Canadian Destroyer
- 'Crossed Paths' –
Cross Armbreaker or La Mistica
Ultimate Finishing Moves:
- 'Very Mexican Destroyer' -
Canadian Destroyer from the Top Rope
BIOGRAPHY
See wiki
NOTES
Steroid Dawg - TLA's longest companion the beast who loves to feast
Michelle McGillislutty - TLA's original ho who he founded Sexual Panther Productions with and now leads his bitches in the Poon Palace
Gloria Tightpussy - TLA's former boss in other promotions that went out of business she now works begrudgingly in the Poon Palace as TLA's secretary
Esteban - TLA's most seen homie who he hired to replace his former tag team partner with a superior Mexican version
Abuela Pantera - TLA's supposed abuela who has ties to the cartel and often appears with the chanclas when she wants to "motivate" TLA to work he ass even harder.
Pantera Negra - TLA's dark and edgy masked luchador persona that he has cuz everyone needs a split personality in pro wrestling these days.
King Mustafa - TLA's former manager a psychotic claimant of African royal heritage who unleashed his Pantera Negra persona
Last edited: